---
$10.00
Have a rear old leather baseball catchers glove. Anybody who is a collector or baseball Susie asked may be interested. Make me a reasonable offer
$20.00
Spalding Performance Series 25cm Rising Star Good Condition
$10.00
Cooper Bat good cond $10 Summerland Leave your phone number if serious and I will txt or call (your choice) Cheers!!
$5.00
Red, white and black Rawling glove. In perfect condition. Hardly been used. 9 inch for right handed player. See attached images.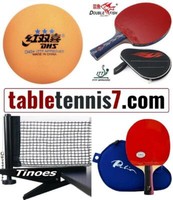 Please Contact

To Buy Now from Amazon : Amazon.ca/shops/tt7 For more details, please visit : www.TableTennis7.com Text/ Call : 1 (604) 243-4468 ---------------------------------------------------------------- FREE Shipping Options Lowest Price Guaranteed Satisfaction Guarantee and Return
$150.00
Set includes shin pads, chest protector, shoulder pads, small knee savers, and a helmet. Respond only via phone or text at 250-878-8434
$200.00
Everything clothing and protection gear required for XL large size baseball umpire gear, uniform and equipment. Good condition.
$10.00
Baseball bag. Posted in sporting goods, exercise, baseball, softball in Penticton. April 1, 2021
$15.00
Located in Summerland Comes with elbow guards Size 4
Sponsored Advertisements: