Kijiji Alerts

[?]

Kijiji Alerts are an email notification service where Kijiji users can have the newest Ads sent to your email address.
More Help
Get an alert with the newest ads for Birds for Rehoming in Prince Edward Island.
Sign Up
Sort by
Showing 1 - 6 of 6 Ads
Register for
Kijiji Alerts
[?]
Sponsored Advertisements:
---

$200.00
I have 2 Budgies not parakeets for sale (sorry for the mistake cause when i bought them they told me they were parakeets )there not fitting in with our cats cage an food a toy go with them one is ...
Please Contact
Looking to adopt just the right parrot into our family. We have had a birds but sadly the last one passed away early spring and I am finding myself very lonely. Miss having someone (birds) hanging ...

Please Contact
So I made this huge pond last year and fixed it this year and I only have 2 ducks and 3 geese. I can't even see the ducks lol. Please sell me some ducks. Any breed is ok. Females preferred. Please ...
$100.00
laying hens, just started to lay three months ago. nice white birds, selling together, about 12 chickens and a rooster. located near richmond bring your own boxes or cages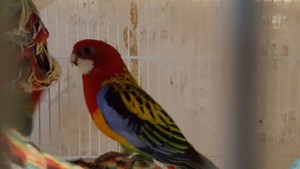 Please Contact
I am looking for a male Crimson or Eastern Rosella. Hoping to find one at least one year old.

$150.00
2 beautiful Parakeets for sale would love if they stayed together only had them for 14 days and I just feel like I can't give them enough attention they need since my boyfriend and I both work full ...
Sponsored Advertisements: