(opens in a new tab)
Searching for a new or certified pre-owned car? Take your search to Kijiji Autos.
---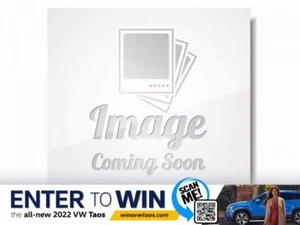 Location
Abbotsford

Abbotsford Volkswagen

$1,150.00
Parksville / Qualicum Beach
28/07/2021
Exceptional low mileage condition but trans started slipping. Diagnostic shows internal solenoid failure. Pan removed but requires more intensive access & is beyond my capabilities. For repair or ...
Automatic | 175,000 km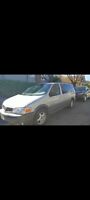 $3,700.00
READY FOR ROAD Perfect for BC van life "Monty" has a double bed and storage underneath....he loves adventure!! Converts into couch in both directions making access to storage easy! I have lived in ...
Automatic | 270,000 km

$1,200.00
OBO Will be adding more details and pics later or message me. Oil pan is shot due to a rock rolling under the van while driving, other than that runs fine, I had it checked and apart from some minor ...
Automatic | 12 km

$2,500.00
Pontiac mini van for sale, great daily driver. Comes with winter tires on rims and summers not mounted. The van has 236,000 kms. It's great on gas and runs well. The van has wear and tear but no ...
Automatic | 236,000 km

$1,400.00
2004 Pontiac Montana Sport One owner, no accidents, new tires (less than 1000km) Runs fine and drives (just bought a new vehicle) and has gotten regular maintenance. This would be a better parts ...
Automatic | 343,235 km

$2,500.00
*Second Owner *Highway Miles *Always Maintained *Fender bender, Front Quarter panel, passenger side *Electric sliding door on pasenger side
Automatic | 295,639 km

$3,500.00
Nice family van, in good shape, great tires, ready to go , 3.9L , automatic, asking 3500$ obo
Automatic | 203,000 km
$1,000.00
Owners visa ran out and moved back home, so selling for her. Brand new winter tires. Runs, drives, stops, needs some work. Made a 5000km trip just before she left. Bed in back with all bedding, ...
334,000 km

$600.00
Well used, needs new windshield and brakes. Preference to fastest pick up.
Automatic | 296,400 km

$2,000.00
I am selling this for my neighbor, Give him a call for any questions. Every thing works there Ph # is 250 318 3020
Automatic | 157,000 km
$3,200.00
Good condition, driven by senior. No longer required. Winter tires on the vehicle. 2nd captain chair has been added in the second row.
Automatic | 211,785 km
Sponsored Advertisements: