Results in Cars & Trucks
Showing 1 - 10 of 10 results
(opens in a new tab)
Searching for a new or certified pre-owned car? Take your search to Kijiji Autos.

$43,999.00

Provincial Top Ad: Delta/Surrey/Langley
09/11/2021
This unit is for sale with the option to lease or finance. Renting is not available for this specific unit. Please contact your local DRIVING FORCE branch for rental inventory or visit the rental ...
Automatic | 58,355 km
Dealer updates
Online Financing approvals
Online Purchasing
Service Open
Showroom Open

$19,000.00
Great vehicle, no issues. Always serviced with Ford. Brand new brakes and winter tires. Please contact me if you have any questions.
Automatic | 112,000 km

$6,000.00
Lots of work done recently. Cam Phasers, timing chain, spark plugs, head gasket, crankshaft seal, rear brakes. New toyo all seasons bought in the spring. Rancho shocks in front, extra leaf springs in ...
217,000 km

$17,000.00
Selling my 2014 Ford F-150 with the 5.0 been a great truck just looking to get into a gmc or Chevrolet pickup! Truck has 225 600 Just had a bunch of engine work done at local shop in town with ...
Automatic | 225,600 km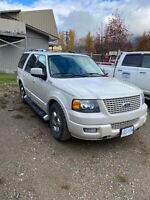 $3,900.00
Good Shape. Tire almost new.
Automatic | 186,000 km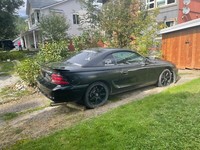 $123,456.00
Looking for 1994-1998, Mustang, Full car or, Rolling shell. Must have title. Also looking for a T5, Or someone that can rebuild one. Call or Message me @ (250)-939-8005. Car in photo for sale for the ...
Manual | 100,000 km

$1,500.00
Have my alberta reg 6.0 diesel for sale, truck is just a parts truck but does run and drive ! Has about 350,000 km, Only asking $2,500, comes with Bill of sale text or call cheers
Automatic | 350,000 km
$45,000.00
B.C. registered
Automatic | 50,000 km

$8,500.00
Very low kilometer bus with wheelchair lift on the rear passenger side. Most seats removed except for 2 benches to seat 4 passengers plus driver. Fresh tune-up, new plugs, wires, distributor cap, ...
Automatic | 35,658 km

$20,000.00
2006 F350 Lariat 6.0l powerstroke diesel 4x4 Has new 5" turbo back exhaust New batteries Has been Studded and deleted $20000
Automatic | 256,000 km

Swap / Trade
1995 f250 sledding truck. Fits two sleds on the deck. Try your trades
Automatic | 300,000 km
Sponsored Advertisements: