New & Used in Cars & Trucks in Vanderhoof
Showing 1 - 10 of 10 results
(opens in a new tab)
Searching for a new or certified pre-owned car? Take your search to Kijiji Autos.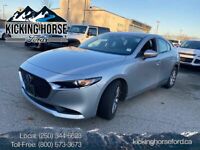 $29,556.00

Provincial Top Ad: Revelstoke
06/01/2022
WAS: $29989 NOW: $29556 It's rare when a car is excellent enough to transcend its segment but the all-new 2019 Mazda 3 sedan and hatchback manage to do just that. Their well-balanced chassis and ...
Automatic | 33,781 km

$18,000.00
Vanderhoof
< 48 minutes ago
For sale 2011 silverado 4 door 4×4, 157000 klm 5.3L 6 speed transmission, few blemishes. 18, 500.00 obo. Call before 7:00 pm or text 250 567 0060.
Automatic | 157,000 km

$6,000.00
Runs and drives good Has 2 inch lift Led headlights and fog lights New belt tensioner and pulleys New tires Headache rack New u joints I'm the second owner of this truck. $6,000 o.b.o text or call ...
Automatic | 260,000 km

$6,500.00
Vanderhoof
< 16 hours ago
2005 GMC Sierra crew cab 4x4. 5.3L motor, power everything. Just over 258 000 km. Good on gas. Recent oil change and fluids, new battery. $6500. Please call or text 250 306 7062
Automatic | 258,300 km

$3,500.00
Camper and Truck can be sell separatly Need to be sell ASAP! do not start , info below NEGOCIABLE! ** -radiator need to be fix ** -gasket leak** -some work on the camper nothing big everythings work ...
Manual | 35,000 km

$3,250.00
***car won't start right now, I'm not mechanically inclined enough to figure it out but it's probably something easy. Car will need to be trailered away at this time*** 129,483 miles Power locks and ...
Manual | 208,382 km

$1,000.00
Nice van has a bit of rust. Winter tires are brand new. Still starts and runs fine. Won't shift into reverse, but it drives in forward no problem. Shifts as it should, no bad sounds, just won't shift ...
Automatic | 176,000 km

$9,000.00
Awesome little car, -effect for students going back and forth to school or zipping around town. Spacious trunk. Good condition in and out. Charcoal grey cloth interior with Red Alert Exterior. Brand ...
Automatic | 89,495 km

$3,200.00
Bought this from a mechanic in PG about a year ago. He replaced the head gasket, struts, battery, and headlights. It ran great taking me 60kms a day to work for a year. Summer and winter tires both ...
Automatic | 260,000 km

$3,500.00
Great reliable vehicle. Comes with winter and summer tires all on rims.
Automatic | 260,000 km

$5,000.00
Great shape runs great brand new 31x10.5-15 Goodyear Duratracs contact for info an pics
Manual | 274,000 km
Sponsored Advertisements: