Kijiji Alerts

[?]

Kijiji Alerts are an email notification service where Kijiji users can have the newest Ads sent to your email address.
More Help
Get an alert with the newest ads for "diecast" in Corner Brook.
Sign Up
---
Please Contact
Selling an assortment of model kits and die-casts. See pics. The models in the boxes are still sealed in plastic. Box may be opened but inside is still sealed. 15 in total. Also 20 plus kits already ...

$194.99

- Peoples Guitar is an online store located in Newmarket, Ontario. - For more details ; www.PeoplesGuitar.com Model # : PPB834 Dexterity : Right Handed Number of Strings : 4 strings Scale length : 86.4 cm (34 inch) Nut : 4.2 cm (1.6 inch) Number of fret : 20 Weight : 3.4 kg (7.5 lbs) Length : 119cm (46 inch) Width
$289.99

- Peoples Guitar is an online store located in Newmarket, Ontario. - For more details ; www.PeoplesGuitar.com - Safe Shipping with a styrofoam shipping box ! - Package includes ; Bass Guitar 20W Bass Amp Soft Bag 3 Picks 2 Trus rod wrenches Model # : PB87120 Dexterity : Right Handed Number of Strings : 4 strings
$189.99

- Peoples Guitar is an online store located in Newmarket, Ontario. - For more details ; www.PeoplesGuitar.com Model # : PE328LF Brand : smiger Standard Full Size 6-String Classic Traditional Electric Style High Gloss Coating and Polished Guitar Body and Back Dexterity : Right Handed Scale length : 64.8 cm (25.5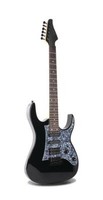 $254.99

- Peoples Guitar is an online store located in Newmarket, Ontario. - For more details ; www.PeoplesGuitar.com Model # : PPE796 Brand : smiger Dexterity : Right Handed Scale length : 64.8 cm (25.5 inch) Nut : 4.2 cm Number of fret : 24 Length : 96.5 cm (38 inch) Width : 31.5 cm (12.4 inch) Height: 4.5 cm (1.77
$289.99

- Peoples Guitar is online store located in Newmarket, Ontario. (Please, place order online at www.peoplesguitar.com) - Package includes ; Bass Guitar 20W Bass Amp Soft bag 3 picks 2 Trus rod wrenches Model # : PB89120 Dexterity : Right Handed Number of Strings : 4 strings Scale length : 86.4 cm (34 inch) Nut
$319.99

- Peoples Guitar is an online store located in Newmarket, Ontario. (Please, place order online at www.peoplesguitar.com) * The Package includes : 1 x Electric Guitar 1 x 20W Amp 1x Soft bag 3x pick 1 x Basic Chord Scale 2x Truss rod wrench Model # : PG367 Standard Full Size 6-String Telecaster Type High Gloss
Sponsored Advertisements: