---
Please Contact
Looking for one of these in good condition. Please contact with picture and price. Thank you : )
Please Contact
**not my photos as I can't find any from previous orders** After a while of not makeing these I figured I'd put a feeler add out to see if there was any interest in baby diaper wreaths! Great for ...
$7.00
Lots of really good items ! -most are NEW and some are hand made! -all are in excellent condition! -ornaments, per, musical snow globe, tree ornaments and balls, gifts tags and greenery to decorate ...
$8.00
All these gift bags are BRAND NEW ! -40 in total, for any occasion -lots of different sizes from very small to large -ONLY $8 for all! -smoke-free and pet-free home
$2.00
3 1/2 X 3 1/2 inch Christmas Ornament Snowflake Gold with a red centre with petals of gold.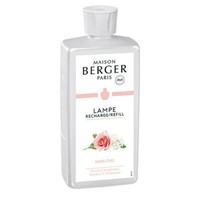 $22.95
Lampe Berger, now known as Maison Berger Paris Originally designed in 1898 to purify hospital rooms in France, when used with Lampe Berger Lamps, Lampe Berger Fluids deodorize and purify air through a patented catalytic diffusion process. Lampe Berger Chic Paris 500ml 415065 Meet with the stylish and elegant Paris.
$2.00
4 3/4 X 4 inch Christmas Ornament Dove - All white.

$24.99
This Christmas sock is hand knitted. Great for a decorating your home or use it to fill it with gifts for a loved one for the holidays. Name can be added

$63.00
Ivory Stretch Chair Covers for Folding Chairs, Universal Fit -Used, laundered - Have 11 at $5.00 each -New, in package - Have 1 at $8.00

$22.95
Lampe Berger, now known as Maison Berger Paris Originally designed in 1898 to purify hospital rooms in France, when used with Lampe Berger Lamps, Lampe Berger Fluids deodorize and purify air through a patented catalytic diffusion process. Lampe Berger Under the Fig Tree 415010 A fragrance evoking a fig tree, from
Sponsored Advertisements: