---
$10.00
porcelain face and hands. 11 inches tall. from avon
$15.00
Four Holiday Pans: Valentines Day, Christmas (Snowman & Christmas Tree), and Halloween. Price is for all four pans together and not separate cost. From a pet friendly and non smoking home. Can meet ...
$175.00
This Santa evokes an Old World feel with his red ankle-length robe, velvet pants, and gold shimmering vest complete with golden buttons carrying his candle staff. This Santa is a must-have and will ...
$35.00
Brand new in box Scentsy Warmer called It's a Party. Large Warmer still in box bought as a gift and forgot where I "hid it". Pick up Eastern Passage
$10.00
In great condition. 100% Polyester. Pick up in West Jeddore, or Burnside.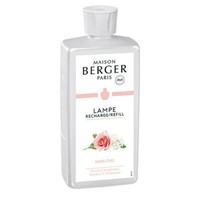 $22.95
Lampe Berger, now known as Maison Berger Paris Originally designed in 1898 to purify hospital rooms in France, when used with Lampe Berger Lamps, Lampe Berger Fluids deodorize and purify air through a patented catalytic diffusion process. Lampe Berger Chic Paris 500ml 415065 Meet with the stylish and elegant Paris.
$30.00
Pirate cookie cutters , parrot ,ship,hook , chest pirate hat,palm tree,flag, cross bones

$22.95
Lampe Berger, now known as Maison Berger Paris Originally designed in 1898 to purify hospital rooms in France, when used with Lampe Berger Lamps, Lampe Berger Fluids deodorize and purify air through a patented catalytic diffusion process. Lampe Berger Under the Fig Tree 415010 A fragrance evoking a fig tree, from
Sponsored Advertisements: