---
$5.00
The Essential Christmas Cookbook. Like new condition.
$15.00
Assorted Christmas wooden ornaments (see pictures) Price $15. Cranbrook p/u.
$20.00
self watering tree stand - adjuts to various trunk diameters; perfect for Christmas trees even larger ones; in good condition. No more water spillage on floor.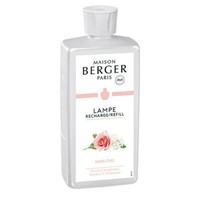 $22.95
Lampe Berger, now known as Maison Berger Paris Originally designed in 1898 to purify hospital rooms in France, when used with Lampe Berger Lamps, Lampe Berger Fluids deodorize and purify air through a patented catalytic diffusion process. Lampe Berger Chic Paris 500ml 415065 Meet with the stylish and elegant Paris.

$22.95
Lampe Berger, now known as Maison Berger Paris Originally designed in 1898 to purify hospital rooms in France, when used with Lampe Berger Lamps, Lampe Berger Fluids deodorize and purify air through a patented catalytic diffusion process. Lampe Berger Under the Fig Tree 415010 A fragrance evoking a fig tree, from
Sponsored Advertisements: