---
$15.00
Braided lights look like garland colours are red green and clear there approx . 8.5 feet long. I have 5 sets asking $15.00 for each set
$20.00
I have 2. Pieces of garland with lights on it each is 9 feet long I would like $20.00 each
$20.00
3 glass candle holders 16, 14 and 12 inches high
$15.00
WANTED: Old Fashioned Incandescent Indoor Christmas Lights in good working condition. Prefer if bulbs are included. Prefer multi-coloured bulbs but will consider whatever you have. Prefer size C7 or ...

Please Contact
Need a quote to move your snooker table or 8-ball pool table? Give me a call 416-534-1042. Or send me a message on Kijiji. Serving GTA Toronto to Gravenhurst, Oshawa to Burlington. Dismantle, move and setup Recovering and re-rubbering rails Your choice of billiard cloth colours Residential and Commercial business
$30.00
Swivel Straight Tree Stand with a pivoting base that makes straightening tree quick and easy Easy-set up: can be done by one person Will hold a 10' (3 m) tree that weighs up to 100 lbs (45 kg) Centre ...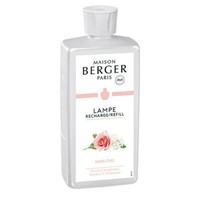 $22.95
Lampe Berger, now known as Maison Berger Paris Originally designed in 1898 to purify hospital rooms in France, when used with Lampe Berger Lamps, Lampe Berger Fluids deodorize and purify air through a patented catalytic diffusion process. Lampe Berger Chic Paris 500ml 415065 Meet with the stylish and elegant Paris.

$22.95
Lampe Berger, now known as Maison Berger Paris Originally designed in 1898 to purify hospital rooms in France, when used with Lampe Berger Lamps, Lampe Berger Fluids deodorize and purify air through a patented catalytic diffusion process. Lampe Berger Under the Fig Tree 415010 A fragrance evoking a fig tree, from
Sponsored Advertisements: