Results in Holiday, Event & Seasonal
Showing 1 - 11 of 11 results
---
$120.00
One candy machine with key. Takes quarters and is half full. Removable wooden base that I had put on it. Asking $120.
$25.00
One burnt out bulb All for $25 Located in Amherst
$5.00
Six original Jello Jiggler Moulds. As new condition. Have recipe for Jello Jigglers if needed.
$70.00
Ceramic Christmas tree. Posted in home - indoor, holiday, event, seasonal in Truro. July 5, 2021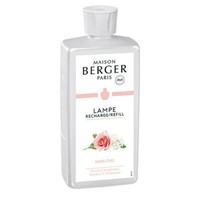 $22.95
Lampe Berger, now known as Maison Berger Paris Originally designed in 1898 to purify hospital rooms in France, when used with Lampe Berger Lamps, Lampe Berger Fluids deodorize and purify air through a patented catalytic diffusion process. Lampe Berger Chic Paris 500ml 415065 Meet with the stylish and elegant Paris.
$10.00
$10 or best offer. 4 tree plates and 1 Santa Pick up Stewiacke
Please Contact
Let me know what you like and we'll make a deal!
$5.00
Artificial Christmas Garland. Posted in home - indoor, holiday, event, seasonal in Truro. April 24, 2021

$22.95
Lampe Berger, now known as Maison Berger Paris Originally designed in 1898 to purify hospital rooms in France, when used with Lampe Berger Lamps, Lampe Berger Fluids deodorize and purify air through a patented catalytic diffusion process. Lampe Berger Under the Fig Tree 415010 A fragrance evoking a fig tree, from
Sponsored Advertisements: