Results in Holiday, Event & Seasonal
Showing 1 - 7 of 7 results
---
$55.00
THESE ARE 0F EXCELLENT QUALITY AND FROM A SMOKE FREE HOME. ABOUT 20" TALL. THEY HAVE WEIGHTED BOTTOMS.
$30.00
THE LARGE ONE ON THE LEFT HAS BEEN SOLD. THIS SALE IS FOR THE REMAINING TWO. THE LARGE ONE IS ABOUT 15" HIGH AND HAS A WEIGHTED BOTTOM. FROM SMOKE FREE HOME.
$50.00
PURCHASED FROM "AVON". THESE ARE OF GOOD QUALITY AND FROM SMOKE FREE HOME. ABOUT 12" TALL.
$40.00
Eight boxes with 24 pieces in each box. In new condition, never used. For more information or to view, please call 902-769-2095. No texting avalable at this number
$25.00
Two large solid wood Christmas sled decorations - both are same size. The runners are 24 inches long and the sled bed is 9 inches wide. One sled is varnished sled, asking $20; the other sled is ...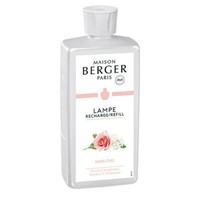 $22.95
Lampe Berger, now known as Maison Berger Paris Originally designed in 1898 to purify hospital rooms in France, when used with Lampe Berger Lamps, Lampe Berger Fluids deodorize and purify air through a patented catalytic diffusion process. Lampe Berger Chic Paris 500ml 415065 Meet with the stylish and elegant Paris.

$22.95
Lampe Berger, now known as Maison Berger Paris Originally designed in 1898 to purify hospital rooms in France, when used with Lampe Berger Lamps, Lampe Berger Fluids deodorize and purify air through a patented catalytic diffusion process. Lampe Berger Under the Fig Tree 415010 A fragrance evoking a fig tree, from
Sponsored Advertisements: