New & Used in Industrial Shelving & Racking in Charlottetown
Showing 1 - 10 of 10 results
---
Please Contact
Local Business
Charlottetown
03/05/2022
WIDE SPAN SHELVING SYSTEM 800 Extremely versatile wide span shelving system, ideal for heavy hand loaded material. The widespan shelving system can be erected in minutes without tools, hardware, or ...
Please Contact
Local Business
Charlottetown
19/04/2022
We offer many products and services for all your warehousing needs! Orders can be shipped out in 1-2 business days. Pallet Racking Cantilever Racking Pushback Racking Pallet Flow Racking Drive-In ...
$1,200.00
Used industrial shelving for sale approximately 128 feet with backing and all accessories included. Asking $1,200. Call Reggie at 902-676-2143 or 902-218-2350.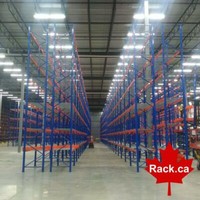 Please Contact
Shipping by seller
We sell material handling equipment all over Ontario. With over 20 years experience in the industry we are the professionals you can trust! We sell new and used equipment, we carry one of Canada's largest stock of storage equipment! We are a real company, with real ads and real locations. Boltless Metal Industrial

Please Contact
Shipping by seller
We stock regular duty structural cantilever racking : 8', 12' and 16' tall columns - single sided rated for 8000 lbs per column /double sided rated for 16000 lbs (8000 lbs per side) 36", and 48" bases 36" & 48" arms rated for 1000 lb, 2000 lbs and 3000 lbs per arm. 48" and 60" bracing. We also sell removable pipe
Please Contact
Shipping by seller
We stock regular duty structural cantilever racking : 8', 12' and 16' tall columns - single sided rated for 8000 lbs per column /double sided rated for 16000 lbs (8000 lbs per side) 36", and 48" bases36" & 48" arms rated for 1000 lb, 2000 lbs and 3000 lbs per arm. 48" and 60" bracing. We also sell removable pipe

$130.00

Shipping by seller
New Products At Used Prices!! Commercial and Industrial Heavy Duty Equipment Stainless Steel Food Prep Tables, Work Bench and Worktable Perfect For Restaurant Kitchens, Factory and Manufacturing, Bakery and Deli, Butcher Shops, Medical Grade, Great for Residential Garage, Home Use and Office Desks ALL SIZES IN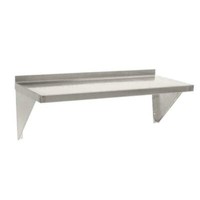 $65.00

Shipping by seller
New Products At Used Prices!! Commercial and Industrial Heavy Duty Equipment Stainless Steel Food Storage and Storing Wall Shelves Perfect For Restaurant Kitchens, Factory and Manufacturing, Bakery and Deli, Butcher Shops, Medical Grade, Great for Residential Garage, Home Offices ALL SIZES IN STOCK! WE SHIP ALL
Sponsored Advertisements: