Kijiji Alerts

[?]

Kijiji Alerts are an email notification service where Kijiji users can have the newest Ads sent to your email address.
More Help
Get an alert with the newest ads for Lost & Found in Prince Edward Island.
Sign Up
Sort by
Showing 1 - 8 of 8 Ads
Register for
Kijiji Alerts
[?]
Sponsored Advertisements:
---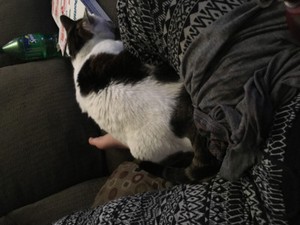 My poor kitty got out last night, he's an indoor cat and we just moved so he doesn't know this area. His name is Coose, he usually comes to his name or saying "treat treat!!" He can be very shy but ...

My cat got out early this morning. She is declawed, an indoor cat, and nervous around new people. I live on Nassau Street and I have a feeling she is probably hiding somewhere. If anyone has found ...

His name's Dasher he got out on us last night and he's an unfixed kitty so he will wander around. Please if you have seen him contact me immediately he's very nervous of new people and other animals ...

If anyone's seen an orange cat around the cardigan area please let me know, he got out this afternoon around 3 and hasn't been seen since. He is very important to me and I would appreciate if anyone ...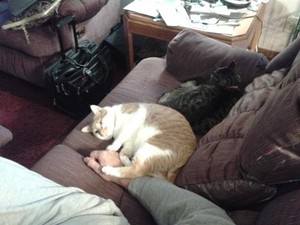 Babies is a three year old cat. He got lost one year ago the Brudenell golf course in the park in the center of its . He has been scene around the area in the past year. He is not too friendly to new ...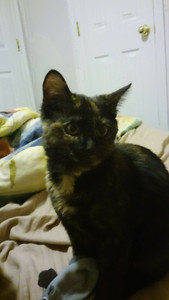 Tortise shell . Went missing 5 days ago so around may 19 in Sherwood 3 Dennis Cresent Apt 2 . I wasn't supposed to let daughters cat out please help find stinky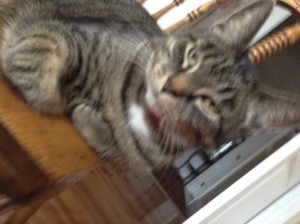 Tiger has been missing since the 21st of October, 2017. We think she hitched a ride from our home in Crapaud to Kensington. She was last seen on broadway st, though at this point, she could be ...

Our 8 month old (now 10 month old) kitten Sneakers has been missing since Thursday March 1st from Herbert St just off of the Norwood Rd in Charlottetown. He may have gotten accidentally locked in ...
Sponsored Advertisements: