Results in Older Generation
Showing 1 - 7 of 7 results
---
Please Contact
I'm looking to buy legend of Zelda games that include the boxes, manuals, maps, etc on NES, SNES, N64 and Gameboy. no shipping!!
$50.00
Selling my original Xbox (pics are from it plugged into my laptop) which has 100s of other system games on the hard drive like n64, Sega and more. Xbox works great but the disc drive doesn't always ...
Please Contact
Selling off some things, open to trades for MTG cards (fetch lands, stoneforge mystic, Swords, cavern of souls, to name a few). Thanks for looking Zatch Bell Mamodo Fury - $120 Zelda Collectors ...
Please Contact
Gamecube games for sale message for prices if interested.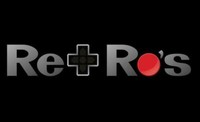 Please Contact
Facebook's $1 video game auction empire awaits you. Daily, our specially curated sellers auction video games and memorabilia. Ret Ro's Great Canadian Video Game Auctions' has shipped over twenty thousand games across Canada and we continue to focus on building the best group we can every day! We are nearly at
Sponsored Advertisements: