---
$150.00
Annapolis Valley
21/07/2021
This is a Curt bike rack for 2 bicycles. This is brand new in the box
$1,000.00
Annapolis Valley
22/06/2021
16" Rocky Mountain Flow , Marzocchi QR20 Z1 Fork 130mm travel Avid disc brakes 26" Sun Ryno Lite wheels LX shifters XT rear derailleur LX front derailleur Race Face Crank 22 teeth and 32 teeth 9 ...
$750.00
Annapolis Valley
13/06/2021
Schauff Tandem with Sachs duomatic rear hub. Great ride, we do 30km round trips. I just have too many bikes, including 3 tandems.
$500.00
Annapolis Valley
05/06/2021
Mixte frame. Seat tubes 21 and 20 ins. TA triple chainset, 5 speed freewheel, Mafac cantilever front brake. Super Champion alloy rims, new tires, randonneur handlebars, SunTour gears. If to be used ...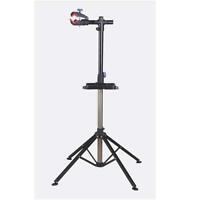 $119.99
Evo E -TEC HRS 1 Home Repair Stand Reg. 119.99 Condition New Excellent value for the budget minded home repair mechanic .. Sturdy tripod tubular steel construction Heavy duty design for durability Folding for compact storage or shipping Height adjustable from 36" to 72" V-box clamping jaws with quick dial closure
Please Contact
Annapolis Valley
31/05/2021
Wanted to buy a three wheeled adult tricycle
Please Contact
Annapolis Valley
29/05/2021
InLooking for a used bike rack as described above. Live in Windsor, work in Chester, willing to drive for the right deal.

$299.99
Park Tool PCS 10.2 Home Bike repair stand Reg. $399.99 SALE $299.99* New from Park Tool, the 10.2 version offers more stability and some added accessories for completing the job !! PCS-10.2 FEATURES World famous Park Tool cam actuated, micro adjustable clamp that allows quick entry and exit and fits 1" to 3"
Sponsored Advertisements: