Results in Other
Showing 1 - 11 of 11 results
---
Free
Downtown-West End
24/07/2021
Works great stainless steel hot and cool settings water goes under so looks good pick up in gas town only Please call or text Christie 4035053725 This cooler was a few hundred new from water ...
$30.00
Downtown-West End
08/07/2021
Almost new electric kettle. Works really well, and it has a crazy "disco lights" feature where it lights up blue. Great for entertaining children and drunk adults lol. Retails new for $70, asking for ...
$20.00
Downtown-West End
12/06/2021
Digital scale from Ozeri. Tested before posting. Replaced with brand new batteries. It can scale with different units (g, fl oz, Ib, ml). Very thin, light and compact.

$3,634.88
Want 10% off? Click the link and enter your email. www.chefequipment.com Free Shipping over $50. • Powerful JetAire™ Pump ensures 99.9% air evacuation • Pump evacuation speed: 20m3/h • 10 programs automate vacuum sealing and eliminate guesswork • Adjustable vacuum cycle time, sealing time, and cooling time •

$34.86

Make any space in your home innovative and unique by adding this Glam art piece made by real artists. With an overarching Green colour that will add a dynamic feel to your home décor this fine art piece is printed using ultra-premium and fade resistant inks to guarantee high definition and vivid colours. Our wall

$35.25

Make any space in your home innovative and unique by adding this art piece made by real artists. With an overarching colour that will add a dynamic feel to your home décor this fine art piece is printed using ultra-premium and fade resistant inks to guarantee high definition and vivid colours. Our wall art is

$8.00

Product description: 91271 Dimensions : 17 5/16-in x 9 7/8-in Alternative Part # NGSHP2 Material : Stainless Steel Harris Teeter, Kirkland, Nexgrill and Sterling Forge Gas Grill Stainless Steel Heat Plate Dimension Front-to-Back: 17 5/16 Dimension Side-to-Side: 9 7/8 Fits Costco Models : Kirkland Grand Classic

$24.95

HONEYWELL® RTH2510B1000 7-DAY PROGRAMMABLE THERMOSTAT HIGHLY INTUITIVE OPTIONS FOR CUSTOMIZING YOUR THERMOSTAT'S SCHEDULE! Features Equipped with 4 distinct program periods for 7 days a week Simple programming interface Easy-to-navigate controls Enlarged buttons Wide, backlit display screen Power source: AAA battery

$179.40
Contact Us: P: +1 (905) 602-0226 E: info@canadaautosolutions.com A: 1115 Crestlawn Drive Unit# C3, Mississauga, Ontario, L4W 1A7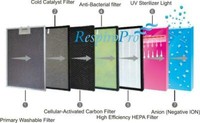 $349.00
The Most Complete Portable Air Purification System for Homes & Offices! "Because we spend more than %90 of our lives indoors!" * Kills Biological Contamination such as: Viruses, Bacteria, Germs, Mold, Fungus, mites * Filters Physical Pollution such as: Pollen, Dust, PM2.5, Smoke * Resolves Chemical Pollution such
Sponsored Advertisements: