Results in All Categories in Pembroke
Showing 1 - 3 of 3 results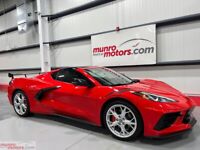 $124,988.00

Provincial Top Ad: Brantford
29/11/2021
Clean CarFax 2020 Chevrolet Corvette Coupe C8 2LT 6.2L V8 490hp paired to an 8 speed Automatic Transmission in Torch Red on Adrenaline Red and Black leather interior featuring Front Lift, Glass ...
Visit our new indoor showroom at 487 Park Rd N in Brantford Ontario
Automatic | 10,135 km

$729,900.00
Sunrise from your bedroom. CHECK. Year Round nature at your doorstep. CHECK. All the bells and whistles. CHECK. Large Garage. CHECK. Been dreaming of owning waterfront? Fish, kayak, X country ski, ...
Petawawa Boulevard

/

Airport Road

?

Petawawa Boulevard / Airport Road

$550,000.00
Unique As You! Welcome to the exciting Whitewater Region! The NANO from Bonneville Homes Micro-Loft series wraps you with natural light. Staying at home has never been so refreshing! Direct access to ...
Mountain Road

/

Rollins Road

?

Mountain Road / Rollins Road

Please Contact
IN STOCK 2022 tritoon Avalon GS pontoon boat with -2022 MERCURY 115 ELPT CT 4S EFT -CHAIR - ADMIRAL'S EXCH. -COVER - COLOUR MATCH MOORING -CUP HOLDER MOVEABLE (X2) -HELM - DUAL USB SWITCHPLATE -HELM ...
Sponsored Advertisements: