Kijiji Alerts

[?]

Kijiji Alerts are an email notification service where Kijiji users can have the newest Ads sent to your email address.
More Help
Get an alert with the newest ads for "planer" in Bedford.
Sign Up
Sort by
Showing 1 - 10 of 10 Ads

$2,499.99

Canada
Bartell SP8 Honda Scarifying Machine This machine has undergone a 15 point inspection and is in excellent shape. The Bartell SP8 Scarifier offers high speed, accurate surface preparation at an economical price. For any surface, for any coating, the Bartell SP8 Scarifier performs with great versatility. It offers

Please Contact
Sanders, planers, grinders, routers, clamps, vice grips, wrenches, pocket hole kit, compresser, clearing out storage unit. Many other one off's. Can only fit 10 picture on site

$250.00
Delta 12 inch portable thickness planer. Detachable infeed and outfeed tables. Great condition. Knives are sharp, with no nicks. Can handle stock up to 6 inches thick. A great addition to any ...

$2,599.99

Canada
FINANCING AVAILABLE - WWW.HOCANADA.COM - 1(844)440-4014 HOC QLS8S - Honda Scarifying Machine Versatile for any surface and coatings. Our strong and reliable scarifying machine (also called floor planner, floor scarifier, milling machines or surface preparation machine) is ideal for concrete, asphalt and steel
Please Contact
Looking to buy an older Craftsman 13" thickness planer for parts.

$3,999.99

Canada
FINANCING AVAILABLE - 1(844)440-4014 - WWW.HOCANADA.COM PMESM25 Honda Scarifying Machine The PMESM25 is our largest scarifier. This model is our strongest and most reliable scarifying machine (also called floor planner, floor scarifier, milling machines or surface preparation machine). The PMESM25 is ideal for

$3,199.99

Canada
Bartell BEF 200-4 Honda Scarifying Machine This machine has undergone a 15 point inspection and is in excellent shape. The BEF 200 Multiplane Scarifier range of products are strong and reliable with modern, clean lines which will appeal to the image conscious company. Close attention to detail has resulted in

$2,499.99

Canada
Bartell SP8 Honda Scarifying Machine This machine has undergone a 15 point inspection and is in excellent shape. The Bartell SP8 Scarifier offers high speed, accurate surface preparation at an economical price. For any surface, for any coating, the Bartell SP8 Scarifier performs with great versatility. It offers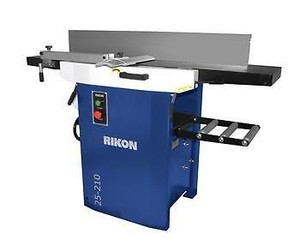 Please Contact

Canada
Elite Toolsis a division of Mercier Inc., a leading Canadian fabricator and distributor ofindustrial cutting tools for woodworking and metalworking since 1881. Thediversity and quality of our products have been the key to our success for morethan 120 years Feature : -Powerful 3HP motor -3 knife cutterhead -Precision
Sponsored Advertisements: