New & Used in Windows, Doors & Trim in Petawawa
Showing 1 - 9 of 9 results
---

$9.00
Set of 2 Posted by Doug in home renovation materials, windows, doors, trim in Renfrew County Area, Petawawa. May 13, 2021

Please Contact
Have some windows left over from the project on base, windows made by Northstar, all windows brand new, still in the package. All windows have brickmould, most windows come with vinyl wrapped jumb ...

$40.00
Used window 28 inches x 47.5 inches external Crank shaft does not work but window can still be used. Was from a bunk house - would be great for an outdoor project. Pick-up in Deep River

$25.00
Double Paned Window 20 inches x 31.5 inches external dimensions. Slides up. Pick up in Deep River.

Please Contact
Shipping by seller
Cut middle man and other extra fees by buying directly from manufacturer. We supply and install all kinds of exterior doors and windows. 10-year written warranty. Doors for all tastes and budgets. Huge selection of Glass Insert designs. Custom CNC machine grooves. Multipoint locking system and pullbars. Free

$75.00
3 season windows with screens Roughly 42inches x 92 inches tall outside measurements Taken from cottage renovation Working order Perfet for screeen in porch or garden green house $75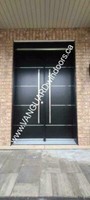 Please Contact
Shipping by seller
Our manufacturer focuses primarily on all types of exterior doors. We carry a variety of styles; fibreglass, steel, patio doors, garage doors, as well as some unique designs that are available only with us. We supply and install all kinds of exterior doors and windows. While purchasing a product and service with
Sponsored Advertisements: