---

$1,500.00
Annapolis Valley
21/07/2021
Half-price set of new trusses for an 18' by 24'6" (or 21' if the dropped part is removed) garage or addition or small cottage/mini-house.

Please Contact
Annapolis Valley
18/07/2021
Plywood Clips to use between plywood sheets when applying on a roof between the trusses to eliminate sag between the sheets. Make an offer. Also 2 1/2 and 3 1/2 inch galvanised nails for 8 dollars ...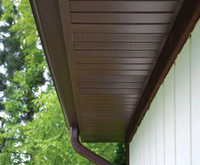 Please Contact
Annapolis Valley
17/07/2021
Wanted brown and white vinyl soffit pieces. Looking for left over pieces 14 inches min length or full lengths. Brown pcs or white pcs. Let me know what you have..

$12.00
Annapolis Valley
16/07/2021
Metal roofing sheets taken down from mink barns. Two sizes 6'9" for $12 per sheet and 5'2" for $10 per sheet. 34" wide. Great chance to save money and recycle.

$50.00
Annapolis Valley
28/06/2021
91 feet. Excellent shape. Like new. Clips included.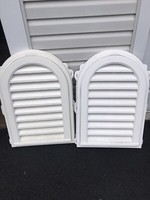 $145.00
Annapolis Valley
28/06/2021
Two gable vented louvres.32" high x 22" wide . Brand new. Call 902-680-5418
Sponsored Advertisements: