---
$80.00
For sale 2 partial rolls new aluminum flashing, white in colour. one roll 2 ft x approx. 25 ft and one roll 15 inches x approx.10 ft. Asking $80 for all. please phone 746 6831

$1,300.00
16 roof trusses plus 4 Dormer truss.17ft.long. 6-12 pitch Came off a reno job, No rot,excellent condition. Call or email Located in Three Island Pond.

$200.00
Four steel trusses, 17 1/2 long, 8" wide, price $200.00.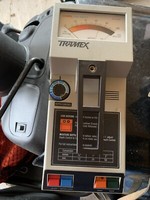 $600.00
Tramex leak and moisture seeker. A must for Roofers and Contractors. This unit is selling for $1680.00US today. This one can be yours for$600.00 OBO Can. One owner, with little use. Detect your roof ...
Free
Looking for leftover roofing materials to patch a shingled roof. non-profit project
Sponsored Advertisements: