Kijiji Alerts

[?]

Kijiji Alerts are an email notification service where Kijiji users can have the newest Ads sent to your email address.
More Help
Get an alert with the newest ads for Roofing in Prince Edward Island.
Sign Up
Sort by
Showing 1 - 11 of 11 Ads
Register for
Kijiji Alerts
[?]
Sponsored Advertisements:
---
$25.00
New in package attic ventilation channels. 3 packs of 10 works with 16 or 24" rafter spacing. Retails for $19 a pack new Possible delivery if interested
Please Contact
I am looking for a small piece of water proofing membrane, Blueskin or similar price, roughly 3 feet by 3 feet.
$75.00
good solid new condition whirlybird 10" has been sitting in the loft for 10 -12 yrs
Please Contact
Someone with background in Roofing. Preferably shingling experience. Call for more details. Connolly Roofing and Renovations Inc. Jeff Connolly 902-394-2926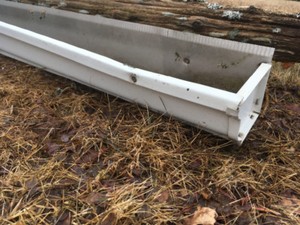 $150.00
Standard seamless white rain gutter. Two pieces: 80' 36' $150 Pickup only.

$200.00
single piece of rain gutter - perfect if restoring an older home and want to keep the exterior heritage look

$50.00
2 unused rolls left over from a project. $50 for 1 or $100 for both. located outside montague but can meet for interested buyer as far as chtown if needed. email.

Please Contact
Looking for clear polycarbonate roofing sheets
Free
Im looking for 2-3 bundles cheap or free asphalt shingles for a kids playhouse. Dont have to match.
Sponsored Advertisements: