Kijiji Alerts

[?]

Kijiji Alerts are an email notification service where Kijiji users can have the newest Ads sent to your email address.
More Help
Get an alert with the newest ads for "rockwells" in Saint John.
Sign Up
Sort by
Showing 1 - 11 of 11 Ads
Register for
Kijiji Alerts
[?]
---
$5.00
Children's Health Publications "Jack and Jill",7 editions 1.Vol.49-No.5 August/Sept.-1987-Constitution cover and story 2.Vol.49-No.6 Oct. 1987-Norman Rockwell cover, Halloween stories 3.Vol.49-No.7 ...

$15.00
Framed picture - about 22" high Please contact Marie at 633-5067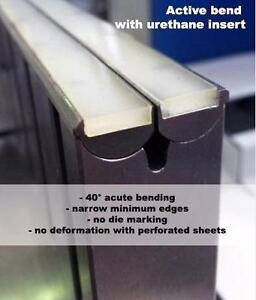 Please Contact
Canada
FabTooling's mission is to simplify your press brake tools shopping and purchasing process. We offer an excellent quality tools (mainly from Italy), competitive prices and delivery to your door within a reasonable time. FabTooling is a new division of Garant Machinery, importer and distributor of machine tools

$165.00
New 3/4HP motor installed a few years ago with little use on it afterwards. Cast Iron top and side extension Many extra blades and accessories to go with it including moulding set and dado blades. No ...

$20.00
I have 2 - 8" x10" Norman Rockwell prints in a cream color matting, they are dry mounted so the picture will never come off and in a larger frame in Navy Blue size 14 1/2 " wide by 17 3/4" long. ...

$60.00
In excellent condition. No chips. $60 for all 4

$20.00
Excellent condition. Dimensions 19 in width 23 in height. Ready to hang.

$25.00
This was my starter saw. Although limited rip capacity due to 7 1/4 blade size it was used mostly for sheet goods. It also comes with a cabinet door top plate jig and blade.

$5.00
Norman Rockwell's Four Freedoms, Images that inspire a nation, by Stuart Murray and James McCabe-hardcover with dustjacket, 1993 please check out my other ads, there are other books and collectables ...

$250.00
An oldie but a goodie. Rockwell Table Saw. 220v. Reliable machine. Heavy machine. 250$ obo.

$20.00
A framed Norman Rockwell Print - "A Time For Greatness" featuring the JFK Election & A Solemn Pontifical Requiem Mass in memory of John F. Kennedy. This is a 2 LP record set # LSC-7030 from RCA. The ...
Sponsored Advertisements: