Kijiji Alerts

[?]

Kijiji Alerts are an email notification service where Kijiji users can have the newest Ads sent to your email address.
More Help
Get an alert with the newest ads for Software in Newfoundland.
Sign Up
Sort by
Showing 1 - 10 of 10 Ads
Register for
Kijiji Alerts
[?]
Sponsored Advertisements:

$64.00
Canada
Sale! Our Windows 10 & Office licenses are currently on sale until the 18th of November. Available software in stock: Windows 7 Home Premium, Professional & Ultimate - Starting at 64.00$ On Sale: Windows 10 Home & Pro - Starting at 69.00$! On Sale: Office for PC 2010, 2013 & 2016 Professional Plus - Starting at

Please Contact
Do you need help with installing or setting up software on your computer or laptop? Want training in using a certain program that you don't understand? Or maybe you just want to buy software for ...
Please Contact
Wanted a HP LaserJet 1018 installation disk with the drivers. Please do not e-mail back with Internet sites with the software drivers I can download. I want a copy of the HP 1018 Installation disk ...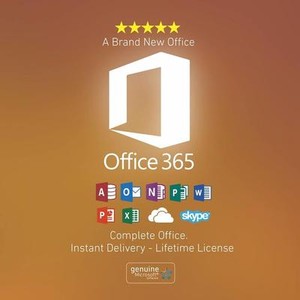 $30.00

Canada
Please see below list. When you email me or text me, specify which product from the list are you interested in. Thanks! Selling Office 365 Lifetime License that can be kept in your device for lifetime. It works for Mac and Windows. Supports online update. The account can authorize: - 5 PCs (Windows or Mac) I can

$500.00
Purchased this for my Daughter but she never used it selling for less then 1/3 the purchase price from a store $500.00 obo. Kurzweil K3000 for Windows or Mac provides the most comprehensive suite of ...

$10.00
For Sale 4 sticks of laptop ram 4gbs ddr3 10 dollars each.

$75.00
Microsoft Office 365 Home Subscription - 1 year (5 users) Brand new sealed box never used (came with a computer I bought) $75 or best offer

$50.00
A have an unopened one year subscription for Microsoft office 365. I have no need for it as I already have it on my devices and won this copy in a 50/50 event. Please call and make an offer @ 709 740 ...

$64.00
Canada
Sale! Our Windows 10 & Office licenses are currently on sale until the 18th of November. Available software in stock: Windows 7 Home Premium, Professional & Ultimate - Starting at 64.00$ On Sale: Windows 10 Home & Pro - Starting at 69.00$! On Sale: Office for PC 2010, 2013 & 2016 Professional Plus - Starting at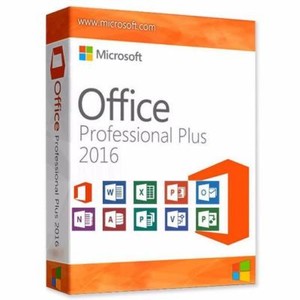 $19.00
Canada
Please see pricing below and text or email me desired product(s) for fastest response. Bulk/wholesale deals available. Cheapest on Kijiji Microsoft Products. All keys and accounts are guaranteed for life! for software details of more information on products please don't hesitate to contact me! Setup and Ongoing

$30.00
Canada
Microsoft Office 2016 for Mac Home and Business (Lifetime) Mac - Version Includes: o Word o Excel o Access o Outlook o OneNote o PowerPoint Please text (289) 335-4584 or email. No Calls Please Tags: #apple #macbookpro #imac #13inch macbook #macbook air #msoffice #word #ms office 2016 #windows10 #macbookair #1
Sponsored Advertisements: