New & Used in Street, Cruisers & Choppers in Barrie
Showing 1 - 3 of 3 results
---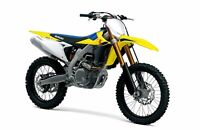 $10,199.00
THE WINNING BALANCE. The RM-Z450 wraps a sleek, race-ready appearance around a stronger engine and a nimble chassis that continues the Suzuki tradition of extraordinarily precise handling. Developed ...
3 km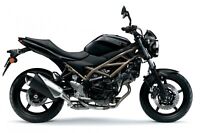 $8,399.00
V-TWIN POWER FOR THE STREET Suzuki's SV650A is an iconic motorcycle that embodies the sporty personality that only a lively, mid-sized V-twin roadster can deliver. The new SV650 ABS has a polished ...
15,798 km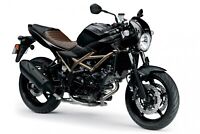 $8,699.00
V-TWIN POWER FOR THE STREET If you're looking to get out on the road on a sporty bike with café racer styling, look no further than Suzuki's SV650X.With its smooth-revving V-Twin engine tucked into a ...
Sponsored Advertisements: