Results for "africa twin" in Street, Cruisers & Choppers
Showing 1 - 2 of 2 results
$11,995.00

Provincial Top Ad: Cambridge
05/10/2021
Apex Cycle 1-888-702-4150 Visit our showroom for a huge selection of the brands you love, conveniently located off the 401 in Cambridge. Finance at $116.98 bi-weekly!* Click "Get Financing" to see if ...
59,407 km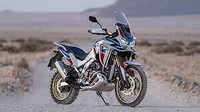 $21,397.00

MAKE LIFE AN ADVENTUREHas there ever been a better time to be an adventure-bike rider? And has taking your next vacation on an adventure bike ever looked better either? Honda's Africa Twin lineup is ...
Feel The Freedom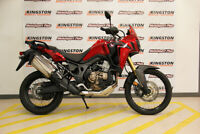 $12,909.00

For some people, a globe or a map isn't some route-finding device. It's a menu. Of all the places they can go, the things to see, the adventures to savor. But unless you plan on walking, you need a ...
Feel The Freedom
9,329 km
Sponsored Advertisements: