Results in Street, Cruisers & Choppers
Showing 1 - 12 of 12 results
---
$8,609.00

ENDLESSLY VERSATILE The Honda NC750X is designed for the way people really ride. On weekdays, it's an awesome commuter. On weekends, it's ready to explore canyons and the countryside thanks to the ...
Feel The Freedom
3,476 km
$5,000.00
Selling 2005 roadstar 1700 has pipes on it also comes with stock pipes 2 sets of seats and the batwing faring that's on it. Asking 5000$ for it it's in good shape for its year new rear and front tire ...
127,138 km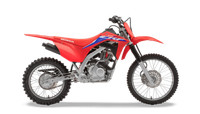 $4,848.00

No matter what the sport, you need the right equipment if you're going to play your best. And that's exactly why the Honda CRF125F Big Wheel is such an important bike. It strikes the perfect balance ...
Feel The Freedom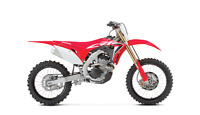 $11,097.00

Heroic podium speeches start with heroic holeshots—if you're not on it from the second the gate drops, the other guys are gonna eat your lunch. That's why you need to be on a Honda CRF250R. Because ...
Feel The Freedom
$5,400.00
1989 Yamaha 1200cc VMAX. MINT condition. LOW kilometers. Only 43,000kms. Rare bike. NEW tires. NEW CUSTOM SUPER TRAP PIPES. Sounds AMAZING! NEW brakes. NEW fork seals NEW battery. Powerful bike yet ...
43,000 km
$34,139.00

Right now save $2000 and get low financing rates on the 2019 Honda Gold Wing Tour DCT Airbag! Note Taxes are in addition to listed price. Features may include: All-New Styling Front to back, the ...
Feel The Freedom
$7,689.00

Right now save $750 and get low financing rates on the 2020 Honda CB500F! Note Taxes are in addition to listed price. ALL-AROUND AWESOME: THE NEW CB500F.The Honda CB500F occupies a unique spot in our ...
Feel The Freedom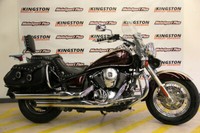 $5,741.00

It´s called classic for a reason: it draws on styling cues from days when everybody who was anybody had a muscle car, 8-tracks pumped out the tunes and a low-slung motorcycle turned heads. The Vulcan ...
Feel The Freedom
40,995 km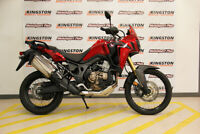 $12,909.00

For some people, a globe or a map isn't some route-finding device. It's a menu. Of all the places they can go, the things to see, the adventures to savor. But unless you plan on walking, you need a ...
Feel The Freedom
9,329 km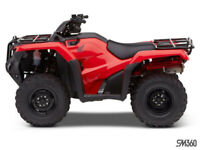 $9,335.00

WORK OR FUN, RANCHER'S GOT YOU COVEREDChoice: It's why restaurants have more than one item on the menu, or why you have more than one tool in your toolbox. Nobody knows what you want—or need—like ...
Feel The Freedom
$6,341.00

$6,309.00 PRICE INCLUDES a $399.00 preparation fee and OMVIC fee of $10.00. Only the taxes and licencing is extra. Save your money and take advantage of easy financing solutions. We'll explain how. ...
Feel The Freedom
93,758 km
Please Contact
2nd owner. Hasn't been on road since early 90's. Stored in a barn for 17-ish years, and then moved to shed for last 10-ish years. Great candidate for restoration,. Better/more pictures to be added ...
34,000 km
Sponsored Advertisements: