Results in Street, Cruisers & Choppers
Showing 1 - 4 of 4 results
---

Please Contact
Heated storage for motorcycles. $250.00 for season,Nov.1 to May 1st. Fully secure building, in Dieppe N.B. CALL 871 3452
123 km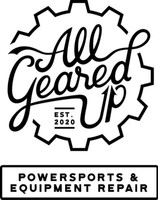 Please Contact
My name is Chris and I own and operate "All Geared Up Powersports & Equipment Repair" in Beaver Dam, NB. I am a certified Red Seal Motorcycle Mechanic with industry training and experience. I offer ...
Please Contact
Looking for a cheap 70s or 80s Honda CB Suzuki GS Kawasaki Kz Yamaha Xs something along those lines. Want to build myself a cheap bike aint got much to spend but must have papers as I will be putting ...
1,111 km
$4,000.00
This bike is the perfect frist motorcycle for anyone who wants a newer bike with a classic look to it. It has always been taken care of. Never has sat out in the rain has always been stored inside ...
3,094 km
Sponsored Advertisements: