New & Used in Street, Cruisers & Choppers in Owen Sound
Showing 1 - 7 of 7 results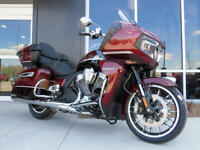 $40,689.00

Provincial Top Ad: Cambridge
14/05/2022
Apex Cycle 1-888-702-4150 Visit our showroom for a huge selection of the brands you love, conveniently located off the 401 in Cambridge. Price includes all fees including Indian's temporary logistics ...
$6,500.00
This bike is in great shape with under 14K. Has the larger fuel tank and have the old tank to go with it. Brand new chain and many upgrades. I bought the bike last fall because I always wanted one ...
14,000 km
Please Contact
800cc Kawaski, with Saddle bags . Good condition. Petersens Motor Works
47,000 km
$6,500.00
2000 883 with TC Bros rear section, Lowbrow pipes custom oil tank side mount plate holder. Bigger tank trick back fender. Fully functioning run brake signal set up in rear. Dyna back wheel with 150 ...
1,200 km

$1,100.00
Honda Cm450e. I purchased it as a project but don't have the time to finish. I have the carb kit for it. It was disassembled by the previous owner. It was in running condition before I bought it. ...
36,383 km
$3,500.00
Excellent condition! New battery and new back tire last year. Oil change end of season. Uncertified. Serious inquiries only
33,400 km

$3,500.00
Excellent orignal condition new tires brakes exshaust many extra parts 29,000k
29,000 km
$4,000.00
Great bike! In excellent condition..new tires and battery. Stored in heated garage and lovingly maintained. Located in Wiarton...if you would like to come have a look! Peace out!
23,000 km
Sponsored Advertisements: