Kijiji Alerts

[?]

Kijiji Alerts are an email notification service where Kijiji users can have the newest Ads sent to your email address.
More Help
Get an alert with the newest ads for "goose eggs" in Sudbury.
Sign Up
---
$5.00
Fertile Hatching Eggs: $25/doz Heritage breed Fertile hatching eggs. Barn Hatch= Mix of Belgian Maline, Americauna, Dark + White Laced red Cornish, Jersey Giant, Black Sex Link, Silver Laced ...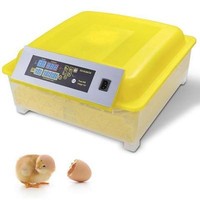 $238.00
This brand new 48 Egg Digital Incubator is perfect for home use or educational purposes and activities. It can hatch chicken, dove, quail or other little fertile bird eggs. If the egg trays are removed, this incubator is also versatile for hatching fertile duck, goose and peacock eggs! Features: Transparent base
$108.00
Features: This 7 Egg Incubator is mainly used for chicken, duck, goose egg hatching. Its transparent Built-in temperature control system GREAT TEACHING AID.... Transparent lid allows observation of the hatching process Contains a built-in fan to keep air circulating CE certified FREE SHIPPING TO MOST MAJOR CITIES
Sponsored Advertisements: