Results in Video Games & Consoles
Showing 1 - 8 of 8 results
---

$180.00
Selling my Nintendo switch since I no longer use it anymore, it comes with the carrying case shown in the photo. Has no problems besides the left joycon having a bit of drift, other then that works ...

$60.00
Brand new sealed with plastic still on. Ratchet and Clank Rift Apart for PS5. Also includes 1 month subscription to PS Now worth $14.99

$70.00
Good price plus stores also add tax. Never used.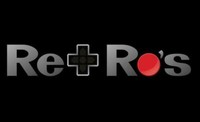 Please Contact
Shipping by seller
Facebook's $1 video game auction empire awaits you. Daily, our specially curated sellers auction video games and memorabilia. Ret Ro's Great Canadian Video Game Auctions' has shipped over twenty thousand games across Canada and we continue to focus on building the best group we can every day! We are nearly at

$10.00
Brand new rainbow, nba20, used call of duty bo4, nhl 20 NBA-20 Rainbow-25 Bo4-10 NHL 20-10

$80.00
Flight simulator controls package - CH Eclipse Yoke with built in throttle controls and CH Pro Pedals. About 4 years old but hardly used at all so in near new condition. $80 cash only and must be ...
Sponsored Advertisements: