ECODIESEL-RAM1500-JEEP EGR-DPF-DEF DELETES-PROGRAMS + PARTS 65hp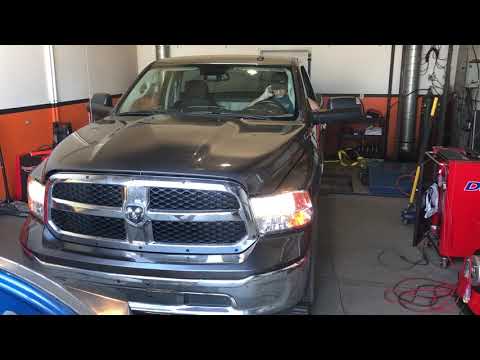 Description
ECODIESEL TUNING by 12V - 587-377-2267
-In house developed on our dyno complete delete solutions for ECODIESEL Ram and Jeep -65 hp gain 120 ft/lbs of torque -There are many ways to develop a solution but the good ones take time. We spent just over 6 months developing our solutions. Tried tested and proven 12V tuning has spent the time to understand these trucks we are not just buying solutions off the internet with no understanding of what is in the software. The developer of 12V solutions is no stranger to diesel tuning and infact was one of the very first back in the mid 90's to bring diesel performance to Western Canada with over 25 years of experience.
-Custom tunes avail- scarred to add power to you truck well don't be we developed this to safely tow the same capacity as your truck and have tested it well over the rated capacity. However if you are still skeptical and just want the deletes we can do that - one delete program no power coming up. :)
-Our EGR delete kits were engineered and now are manufactured right here in Alberta keeping our money local.
-Unlike any of our competitors our tuning only shuts off the necessary items to properly delete a vehicles DPF EGR or DEF system. We do not just shut off the entire code block. What does this mean you ask? It means that if something is wrong with your truck that is un related to the delete the check engine light will still come on alerting you to the problem.. With the code block deleted you will not have this notice. Just a little thing I feel is wrong with some of the programming out there.
- Our EGR delete kit is a complete solution to get rid of the complete EGR and Cooler. The Cooler is a very common problem on the ECODIESEL so common that quite often the manufacture is backordered. This is actually the reason we developed this kit.
-Watch the video on our tune what you won't see is some poorly tuned coal rolling truck making insane EGT's and covering your trailer in soot.
• No more regen and DEF (urea) needed • No more carbon in oil equals longer engine life • Save dollars each year in fuel and maintenance • Mileage gain • Increase torque and horsepower
- IF you have anymore questions about these trucks and the solutions for a proper delete please text or you have questions about deletes for pretty much any Ford Dodge or GM -phone 587-377-2267
- We also provide DPF-EGR solutions for Ford Transit Vans 3.2L, Sprinter diesel, Mercedes Diesel, BMW Diesel, Isuzu 7.8 - 5.2- 3.0, GM Topkick 7.8, Maxxforce.
- Please feel free to call or stop by our facility and see exactly what we do.
Take steps to make your Kijiji transactions as secure as possible by following our suggested safety tips.
Read our Safety Tips