40 Mint Lazerdiscs $12 each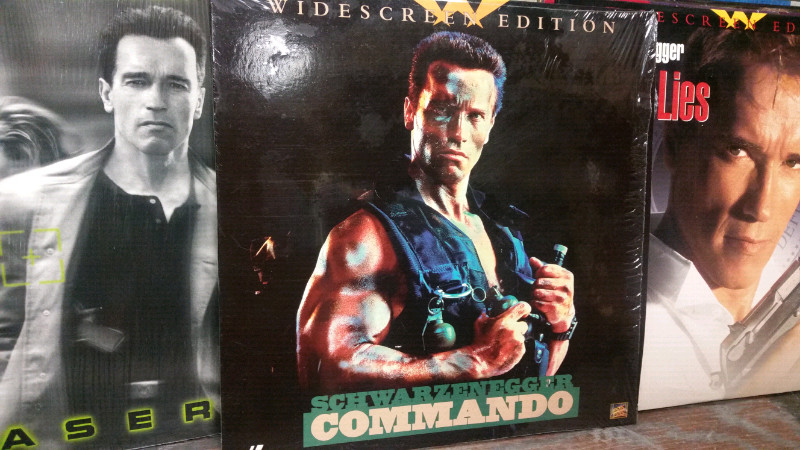 Description
The bigger titles have mostly been sold, have approx. 40 left.
70 Classic Titles, Lion King Honey I Shrunk the Kids Home Alone Baby's Day Out, Jumanji Romancing the Stone Die Hard Die Hard with a Vengeance Last Man Standing The Last Boy Scout, Chain Reaction Jurrasic Park, Jurrasic Park The lost World Judge Dread, Commando Eraser, True Lies Magnum Force, The Dead Pool Sudden Impact, Species Barb Wire, Desparado The Rock, Fled Pretty Woman, The Mask Sudden Death Hard Target, Twister Men in Black, Waterworks Moonraker, Golden Eye Tomorrow Never Dies The Untouchables Broken Arrow Lethal Weapon Independence Day Mission Impossible Police Academy 5 Police Academy 6 Silver Streak Another Stakeout, Blown Away Raiders of the Lost Ark Rumble in the Bronx First Strike, The Perfect Weapon Point of No Return, Under Siege Under Siege 2, Top Dog Executive Decision Clear and Present Danger Airforce One, Chain Reaction Demolition Man, Rambo 3 Cobra, Tango & Cash The Specialist, Speed Face/Off, Con Air The Bodyguard, The Shadow Mars Attacks Live Wire, The Omen Panasonic TV The One Up Demo Disc Scanners, Mackenna's Gold History of the World Part 1 Dunstan Checks In
Take steps to make your Kijiji transactions as secure as possible by following our suggested safety tips.
Read our Safety Tips