*Hypnosis.... Freedom Peace..Live Your Truth, Clear the Fear..*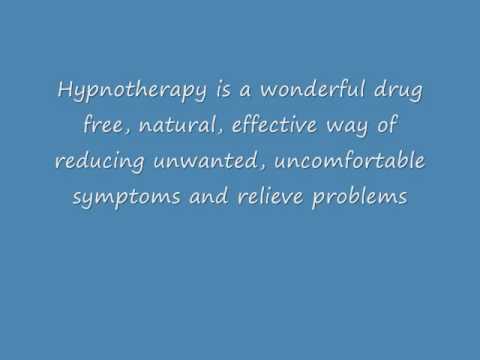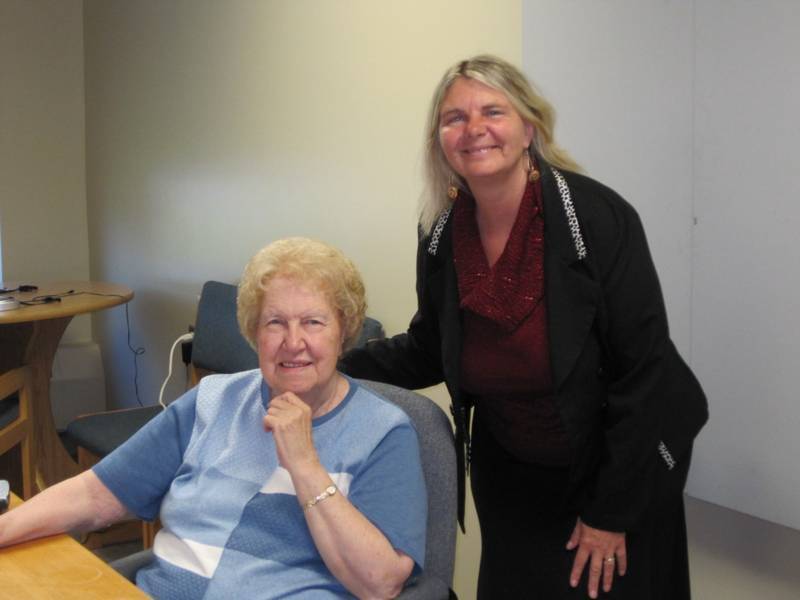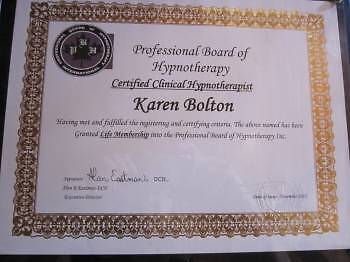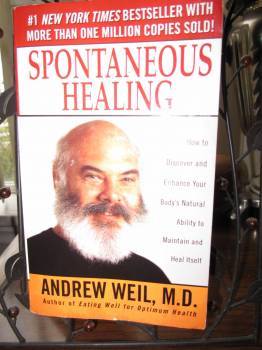 Description
International Certified Clinical Hypnotherapist, Certified Teacher, Strategic Intervention Coach and Akashic Records Facilitator....Higher Self Whisperer with the Dolores Cannon method.....Hypnosis causes you to Journey within to find The Fountain of You...it is a tool to help solve problems.... Hypnosis for Mind, Body and Soul..... Instantly and safely, because only one session is needed, and hypnosis really works being a healthy, holistic alternative health and wellness choice. Embrace the new Quantum Reality.....and just be released from the spell of the past. The goal is to create the richest map of reality possible that respects the systemic nature and ecology of ourselves and the world we live in.
If everything in your life were working, how would that look? Are you empowered by life, or disempowered? Are you happy? These are some key questions to ask yourself. Then listen for the answer. If this, indeed, is a virtual reality like many have said, then the key is to realize we are wearing "virtual reality" glasses, and have simply become lost in this reality....lost connection to who and where we really are.....a spiritual "disconnect" or a disconnect to our real nature. This is the higher Truth ....the context of reality...and it is really all about evolving our perception to see it.
The people who are most effective are the ones who have a map of the world that allows them to perceive the greatest number of available choices and perspectives. NLP and hypnosis both are ways of enriching the choices that you have and perceive as available in the world around you. Excellence comes from having many choices. Wisdom comes from having multiple perspectives.
"Our ability to perceive is limited ONLY by our abilities to perceive".
You can .... Just be the calm amidst the storm, you can Self-Acutalize..... and open your heart to your full potential... to truly shift into all of you......because, if nothing were wrong in your life, what would you need to change?
This truly IS the Holy Grail -- internal peace, internal coherence. so just.....call Karen now
(705)745-8603 for your appointment or go to www.psychicrootshypnotherapy.com
A free digital recording of your session is made during your session, and can be immediately transferred to your own memory stick. Every day of delay is a day wasted, often times with money going in other directions than those that best serve you. Say goodbye forever to those crippling ways of being -- the old habits are from the past, let them be in the past and embrace a healthful, happy future.
You will find solutions in areas that you are now stuck in. So, if you ever feel trapped by life's ups and downs, then hypnosis truly can save you from "Mental Crush Syndrome." It can help you re-write your life's script and take charge of your destiny.
For releasing that extra weight, for example:...... So instead of looking for that "PERFECT DIET," it makes a lot more sense to find a safe way to adhere to your diet. As you continue reading this page, you will discover that hypnosis is by far the safest, most researched, and effective way for you to stick to the eating plan you have chosen. In a 9-week study of two weight management groups (one using hypnosis and one not using hypnosis), the hypnosis group continued to get results in the two-year follow-up, while the non-hypnosis group showed no further results (Journal of Clinical Psychology, 1985). In a study of 60 women separated into hypnosis versus non-hypnosis groups, the groups using hypnosis lost an average of 17 pounds, while the non-hypnosis group lost an average of only .5 pounds (Journal of Consulting and Clinical Psychology, 1986). In a meta-analysis, comparing the results of adding hypnosis to weight loss treatment across multiple studies showed that adding hypnosis increased weight loss by an average of 97% during treatment, and even more importantly increased the effectiveness POST TREATMENT by over 146%. This shows that hypnosis works even better over time (Journal of Consulting and Clinical Psychology, 1996). The bottom line here is that when hypnosis sessions are added to various weight loss programs, the results are always better — more than 146% better over the long term! Will power is the Conscious mind at work -- we are looking to get the Power of the Subconscious mind working for you automatically instead. Just ask an ex-smoker what it would have been worth to them to have given up smoking and replaced that habit with an insatiable desire for water [instead of weight-gain!]
Karen is a past life regressionist, trained by and using the Dolores Cannon Technique of contacting the person's SubConscious [SC]. This technique is so different because it takes you back to the deepest level of trance, the somnambulistic level----which means your innate, natural healing abilities can and will come to the fore when summoned. Most of the other techniques out there keep you in the lighter levels of trance where the conscious mind can cause interference.
The major benefits to choosing hypnosis are:1. It's fast. Changes can be made very quickly; 2. It is a natural tool for working with the subconscious mind - the place where the problem resides; 3. Results are long lasting. You don't have to redo it over and over. Once you're done, you're done, which is why ONLY 1 session is needed.
As Dolores herself says in her books....... "This means I am able to communicate directly with the greatest source of power and healing that there is. This is the way to contact the Source of all knowledge. It is so big and huge that it has the answers to everything. I am just the facilitator, and when people say Don't you know you are performing miracles? I tell them I am not doing anything, the SC is!" We will contact your SubConscious [SC] easily through this technique for all of your answers and all of your physical concerns. And the best part of all is that once you see how it is done, you will have learned how to do it yourself.
As a student of Dolores, I Welcome you to Dolores Cannon's website http://www.ozarkmt.com Dolores is a past-life regressionist, hypnotherapist, author and speaker. She spent the last 40 years perfecting this technique. Please visit here often for information about events, books, newsletters and student listings from all over the world [myself included]. Since Dolores has now passed on, her daughter Julia now holds classes instead. Dolores jokingly has considered us her clones.
Trance-formations released: Stop Smoking/Addictive Behaviour Reduce Stress and Insomnia relief Relieve Anxiety Sports Performance Weight Loss Pain Management/Control Build Confidence/Self-Esteem Heal Relationships Overcome Shyness/Fears/Phobias Stop Procrastination Break any and all negative programming Find increased satisfaction and success in your life Manage IBS & Fibromyalgia......Enuresis, OCD & ADD.......and more....... Past Life Regression [Life Sampling]
Find your Life Purpose....After all, you came into this life to hone your skills and BECAUSE you are a Master at this game of Life......which means, everytime you...... make up a list of questions that you have always wanted answered, that have perplexed you, the answers will be immediate and clear..... Only...... $186.00/Session & Only one session is needed in most cases, and a free tune-up is offered afterwards if still needed. Confidentiality is assured.
Karen is a Good feelings practitioner with your best interests at heart because competence brings confidence in a trusting and comforting atmosphere.
It is never just about healing .....it is about the journey of the Soul Every problem has within it the Soul's Answer--if we could just take the time to listen to that small, still voice inside.........
Dr. Andrew Weil in his book "Spontaneous Healing" gives case examples that show how correct decisions about treatment, particularly about whether and how to use conventional medicine, can allow the healing system to resolve a variety of serious health problems....your next task is to make wise choices from among the great variety of alternative therapies now available. He believes that hypnosis has a definite place in mind-body interactions in his experiences. He says: "These experiences left me convinced that no body problem is beyond the reach of mental intervention, especially since mind/body techniques are very time- and cost-effective and are unlikely to cause harm."[pg. 121]
Book Review re Spontaneous Healing - Lucia - Goodreads I read this as part of the Integrative Medicine elective in medical school. A very interesting book. http://www.youtube.com/watch?v=RZ6WxvXdJYk
The Secret Weapon for Weight Loss: Hypnosis The Dr. Oz Show:
Hypnosis is now a widely performed psychological procedure that is used to help people stop smoking, overcome phobias, manage pain and even improve athletic performance. When it comes to weight loss, hypnotist Paul McKenna believes you can release the old and embrace the new you. Could it work for you?..........................................
The New BILL 171 of Ontario:
Our concern is with Section Q and the proposed definition of Psychotherapy which is too vague and too sweeping in scope.
Though well intentioned, this Bill could prevent Ontarians from accessing qualified practitioners of Hypnosis, NLP, Creative Visualization, and many other methods of personal empowerment or self-development which change thinking, feelings, and behaviour.
Psychotherapy as defined on page 226 of the New Directions document is "the provision of psychological intervention or interventions, delivered through a therapeutic relationship, for the treatment of cognitive, emotional or behavioural disturbances".
Our respectful position is that Hypnosis and other proven methods of personal empowerment and self-development which rapidly, safely and effectively change thinking, feelings, and behaviour are clearly not Psychotherapy and should therefore be specifically excluded from the proposed Act. That being said, potential clients of mine should be advised that if they are on anti-depressants or other such medications they would be better served with traditional psycho-therapeutic measures.
I am a Dolores Cannon QHHT Practitioner. This method allows you to live your Truth courageously with Freedom, Grace, Peace and Joy. Find your own inner integrity and mastery to overcome lifes' many challenges. Become who you were really meant to be by truly loving yourself. Only one 2-3 hr. session is needed in most cases. Align your mind, body and spirit easily and effortlessly. Hypnosis really works because it is a form of direct communication with the Subconscious Mind and bypasses the Conscious Mind with all of its limitations and expectations ..... for accelerated learning and change. Past and future lives are revealed to the braveheart. www.psychicrootshypnotherapy.com
Take that Quantum Leap with Dolores Cannon QHHT. Discover the "Inner You", and raise Yourself to that higher level. True Love for yourself is the feeling generating your bright future, for you truly are a Gift to the World. The magic that occurs with that Change of Heart your Brain totally understands. Have and express Joy and laugh each and every day, for true Abundance is just "allowing" the energy to flow through you. What would it take for you to just trust in yourself to know the Truth about everything? Take that Quantum Leap of Courage and Faith today and just give me a call because we can journey together to make it happen for You. Just by positive self talk alone, you are only just talking to the tape recording already set in place in your Subconscious Mind by society, your parents, etc. Let me help you to push the record button, and the "New You" without limitations can overwrite and be what you want it to be.
Namaste.
http://www.dolorescannon.com/about-qhht
All about QHHT and Dolores Cannon. ..................................................................................
For those who just want to "get their feet wet" first, here are 3 books available on Amazon, both Kindle and Paperback versions, all about what to expect: amazon.com/author/karenbolton
If you can wait until after the session though, all 3 are free. .............................................................
Relationships are the most important thing in life, aren't they? All of my clients receive a free digital copy of my book.
Scientists Finally Show How Your Thoughts Can Cause Specific Molecular Changes To Your Genes via TunedBody.com "The major problem is that people are aware of their conscious beliefs and behaviors, but not of subconscious beliefs and behaviors. Most people don't even acknowledge that their subconscious mind is at play, when the fact is that the subconscious mind is a million times more powerful than the conscious mind and that we operate 95 to 99 percent of our lives from subconscious programs [just like the iceberg pictured here -- the main part is under water].
See some of the many success stories here: .......................................................
I believe what you do is highly effective for individuals who are facing major life challenges and would certainly recommend your services to them. Wishing you all the best with your therapy.
.......................................................
I didn't know what to expect. Karen is so knowledgeable that she walked me through the session in a very relaxing manner. Many of my personal problems were addressed.
I left feeling very refreshed, and more in control of my life.....
I would highly recommend Karen to my friends... Val
...........................................
The session was very insightful and answered many questions about my past and the appropriate directions for present and future endeavors. Altogether inspirational.
............................................................
This has been a life changing experience for me. I don't carry the bags that once weighed me down!!!! Gordon
........................................
Karen Bolton is a kind gentle soul, who's professional abilities are many and varied. As she guides you into your healing processes, you will feel secure and relaxed; no trust issues with this lady! A must for those on their SOUL JOURNEY BB
....................................................................
I have been blessed to have known Karen for over two decades along my spiritual path.. Karen your care and professionalism are clearly felt as you provide healing services.
Your knowledge, experience and adaption to more contemporary methods of healing are universe inspired.. because your enthusiasm for knowledge and practical application are such strong pieces of your center. I feel confident as a client in your care. Trusting fully. Cathy
.........................................................
I met this beautiful Lady in Can Cun Mexico, this was the highlight of my trip! We were sitting having a glass of wine listening to the band and low and behold Karen & Ross walked up to our table and asked if they could join us, WOW the Universe sent her to me! What a miracle, I have a sole sister, she opened my eyes to so many things, Karen you are AWESOME, I cherish the time we had together, you spent 3 hours of your vacation time with me and I will NEVER forget our meeting. You should be very proud of what you do, Dolores Cannon you did a fantastic job teaching Karen, I adore you both. Karen is wonderful, caring and so awesome, a friend forever. I can hardly wait to see her again, the Universe brings us together and I give thanks for bringing her into my life. Blessings dear friend, you are AWESOME! A friend forever, Karen O
..................................................................................................
Something of particular interest for you, however, is that since our session my gum issue is about 99% gone as of today. Every night before sleep I have been asking for rest and healing from my subconscious and to wake refreshed and remembering my dreams. It is working. I think that issue was related to .........and now that I know where it came from, I can forgive and let go. Pretty amazing stuff. .............................................................................
Hi Karen, good to hear from you. I have had an amazing last couple of days, I have been opening, finding, cleaning, doing stuff around the house that have been on hold forever. Not sure where or why this new energy but I also find that I have been happier with a happier response to other interactions. I remember to say out loud the 4 things that I am grateful for the day. I have been sleeping better.........
.........................................................................................
Meeting Karen & having a hypnotherapy session was an excellent experience. Karen ensures a welcoming safe place where she guides you back to your higher self to remember who you are. It is empowering and a sincerely wholesome adventure. I appreciate her attuned help, she is a gifted teacher who works with integrity. K. Remmer
........................................................................................... Thank you for the session, woke up this morning and felt so relaxed. I have not felt this good in so long. I will take the time to (en)joy my life and moments with my family. ...........................................................................................
So remember, your state of mind IS your life. Cultivate it carefully!!!! Are you thriving, or just surviving ---- enjoying Life, or just enduring it? If the specs on the blueprints of a house, for example, [ie:belief systems in the Subconscious] are off, the builders and building materials [thoughts and emotions in the conscious mind] can't make up for this. This means that just like the iceberg, if you're working with just the tip of it, or your conscious mind, you're missing most of it. So, every time you hit a snag in life, just trust in the process of hypnosis to change those core belief systems that others have programmed for you. Whenever you can, just call for that one-time appointment to help you in the best way that I can, just because you're worth it. We serve you betterFreedom is Being Who you truly are.....let me help you to live your Truth and clear the fear, once and for all. Remember, your state of mind IS your life, so cultivate it. Beliefs [in the mind] are transposed to knowings[of the heart]. Live your life on purpose, not by default to old paradigms that no longer serve you.
Guarantee & Refund Policy
I sincerely want you to succeed and pledge to help you to the best of my ability. However, no guarantees as to the effectiveness of hypnotherapy for your particular problem are made or implied, as it is impossible to guarantee human behaviour or compliance. Therefore, no refunds for services are given. Hypnotherapy is not a quick fix or magic pill. A hypnotherapist is considered a guide or facilitator. You assume equal responsibility by making a commitment and allowing yourself to be guided into a state of hypnosis. It is said that we only use a very small portion of our brain -- less than 10%. Dr. Amen, featured on Dr. Oz Feb. 20th, 2015, has proven that past life regression lights up major portions of our brain,which the brain scan of before and after shows (see on left). The effects remain, which means we truly become more of who we really are, using much more than that 10% we started with only minutes before.
http://www.doctoroz.com/episode/did-you-live-past-life-science-behind-regression-therapy
………………………………………………………………………………..
Take steps to make your Kijiji transactions as secure as possible by following our suggested safety tips.
Read our Safety Tips