PC - older gaming build for sale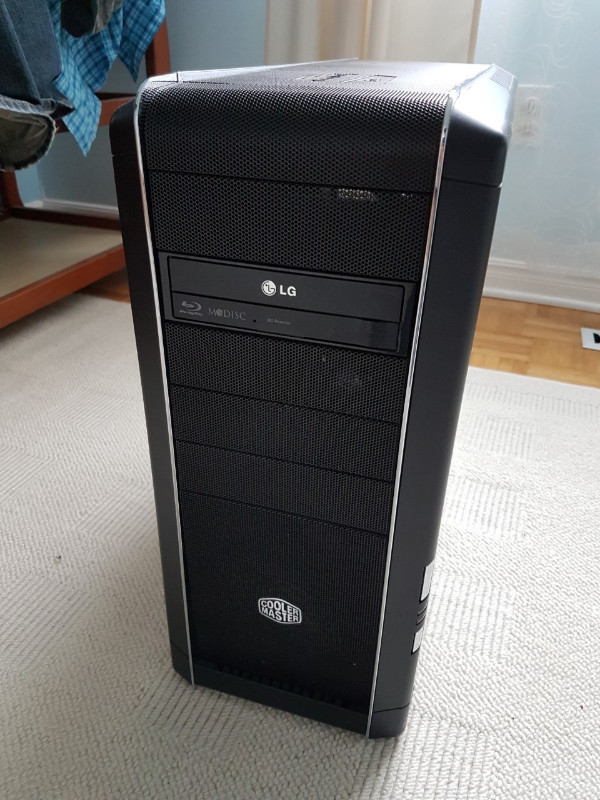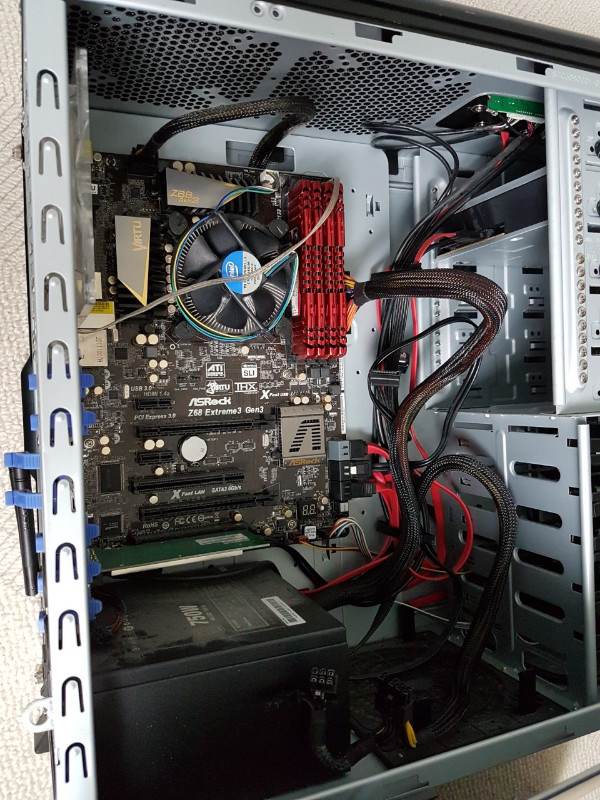 Description
Gaming case for sale, still set up with existing MB,CPU,RAM,PS,Blu-ray drive, Video Card, and Wifi card.
Drives and Storage (and operating system) is Not included.
AsRock Z68 Extreme3 Gen3 i5-2550k Gskill DDR3 ram - 16GB Coolermaster CM 690 (I think it's this particular one, they have many variations http://www.coolermaster.com/case/mid-tower/cm-690-ii-ver-2/) LG Blu-ray drive, burns as well TP-link wifi card - I think it's 802.11n era (Wireless-N). Coolermaster 750W Gold power supply Zotac 660 GTX 3GB Video Card
This all still works fine and can still run any game made in 2018 on modest settings. I upgraded so have no use for this build anymore.
I am the original owner and built this system myself. It was kept in good condition, in a clean environment, and no components were ever overclocked.
Note the Buyer assumes the risk of this working/not working for them. I cannot offer any assurance beyond the following: In April 2018 when I booted it up the last time, it was running perfectly. Since then all I did was take out the drives and put the 660 GTX card back in (instead of my newer video card which is now in my new system).
The buyer must install drives and an operating system, so this sale is not recommended for a buyer that does not possess familiarity with PC building and setup.
The price is firm and cash is preferred as usual. Seller will only meet in a "safe exchange zone", wherever that is, we can figure it out.
Thank-you for your consideration,
Take steps to make your Kijiji transactions as secure as possible by following our suggested safety tips.
Read our Safety Tips