✅ #1 Android Boxes /IPTV 2300 CHANNELS SUMMER SALE!!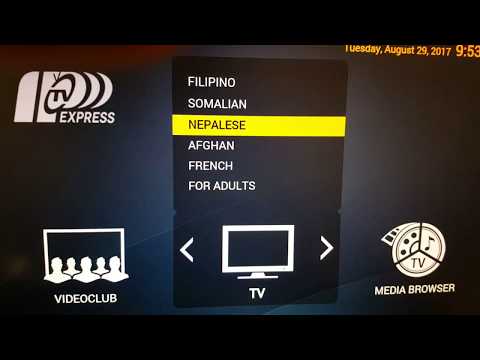 Description
Get the best android boxes and IPTV on Kijiji!! All my boxes are professionally programmed so you won't run into broken kodi addons and frustrating issues. Have an android box already? I can have my IPTV service working on your box in minutes by sending you a simple guide to follow. Take a look at what separates me from the competition:  All boxes tested and programmed to ensure quality  Free online support  Working KODI ADDONS  Self-updating apps  Easy IPTV renewals through interact transfer or PayPal  Works with Mag boxes  Plug and Play(easy to use)  I can program existing Android boxes for $60 Free pickups at Kennedy and Finch or $15 Delivery within Toronto. Call or Text 647-793-5364 or Email: iptvtech156@hotmail.com or reply through Kijiji IPTV DEMO: https://youtu.be/_MxeNJ3pQEM ☆☆☆☆☆☆☆☆☆☆☆☆☆☆☆☆☆☆☆☆☆☆☆☆☆☆☆☆☆☆☆☆☆☆☆☆☆☆☆☆☆☆☆☆ BOXES ——MXQ MX2 (2018 Model) S905W CPU, Android 7.1——$100 SALE All boxes come with HDMI cable, remote, instruction guide and power adapter. ACCESSORIES Wireless Keyboards $20 Each ☆☆☆☆☆☆☆☆☆☆☆☆☆☆☆☆☆☆☆☆☆☆☆☆☆☆☆☆☆☆☆☆☆☆☆☆☆☆☆☆☆☆☆☆ SUBSCRIPTIONS 45 for 3 Months 80 for 6 Months 140 for 12 Months Gets cheaper as you buy more months of service. ☆☆☆ CALL or Text- 647-793-5364☆☆☆ ⚠ Don't fall for other sellers who sell boxes with factory programmed addons that are broken and don't work. ☆☆☆ CALL or Text – 647-793-5364 ☆☆☆ CHANNELS:  English US, CANADIAN, UK in HD  Video on Demand  Movie CHANNELS (HBO,AMC etc) HD  SPORTS CHANNELS in HD  PPV EVENTS  KIDS CHANNELS in HD  Many different language channels including Fillipino, Afghani, Cambodian,Greek,Chinese, Hebrew, Korean,Polish,Portuguese, Romanian, Russian, Spanish, Croatian, Italian, Thai, Vietnamese, Nepalese, Gujarati, Hindi, Kannada, Somalian,Tamil, Urdu, Farsi, French, Malayalam, Marati,Bengali, Telugu, Punjabi and Singala.
☆☆☆ CALL or Text- 647-793-5364 ☆☆☆
Take steps to make your Kijiji transactions as secure as possible by following our suggested safety tips.
Read our Safety Tips