HONDA ACURA TOYOTA NISSAN SUBARU MAZDA ENGINE MOTOR TRANSMISSION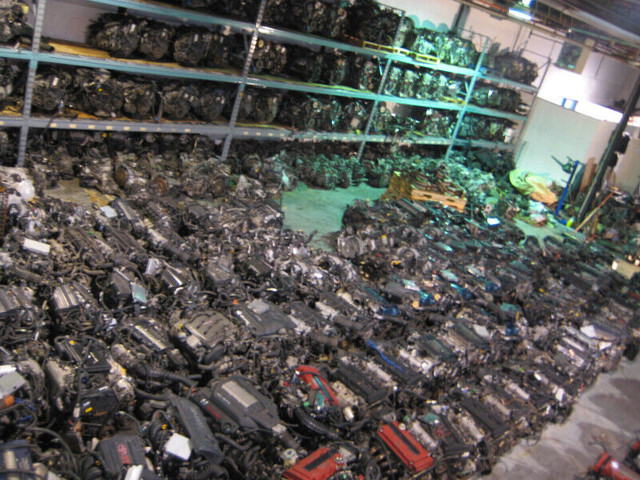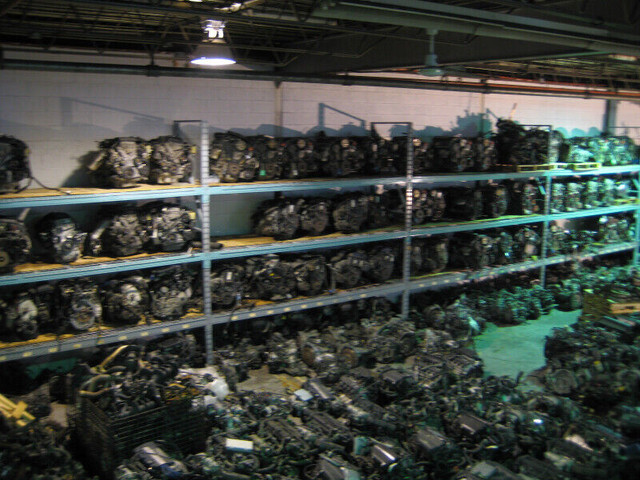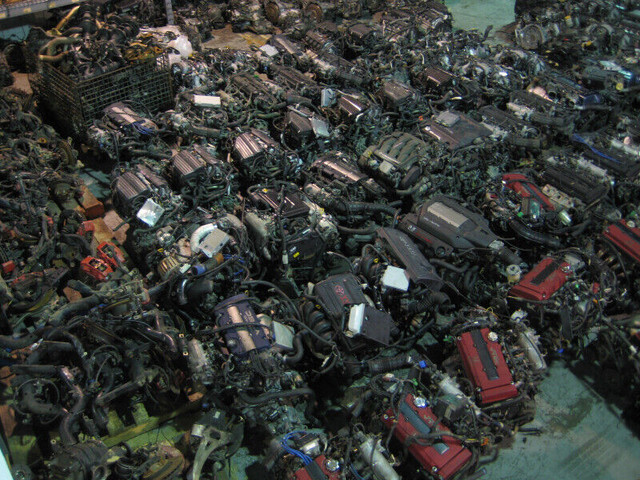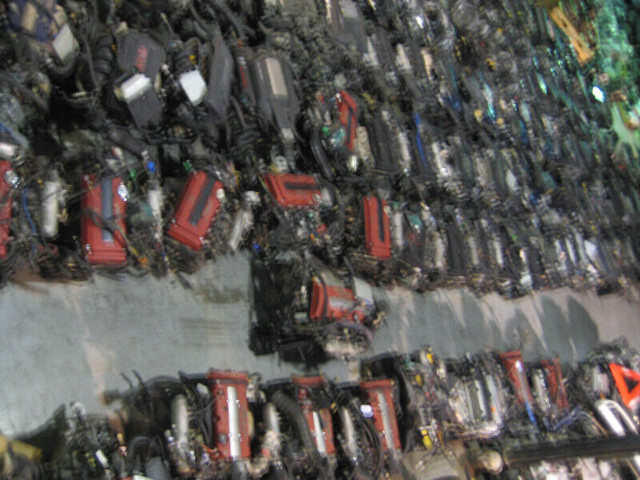 Description
JDM Depots:. TEL: .1- 450-692-2999 2675 Boul. Ford (COINS D' AUTOROUTE 30), CHATEAUGUAY, QC, J6J 4Z2
*** YOUR SOURCE FOR ALL JDM NEEDS! ***
Quality Used Engines and Transmissions for Sale & Nationwide Shipping within Canada!
Looking to replace your vehicle's engine or transmission without breaking the bank? Look no further! We are your go-to source for top-quality, pre-owned engines and transmissions for all car makes and models.
At JDM DEPOTS, we specialize in providing reliable, affordable, and thoroughly inspected used engines and transmissions. Whether you're a mechanic, auto enthusiast, or everyday driver, our extensive inventory has the perfect match for your vehicle.
Why choose us?
1️-Premium Selection: Our inventory boasts a wide range of used engines and transmissions, meticulously sourced and tested for optimal performance. We ensure that all our parts meet strict quality standards before they reach your doorstep.
2️- Expert Installation: Worried about the installation process? Don't be! Our skilled technicians are here to assist you. We offer professional engine and transmission installation services to ensure a seamless transition for your vehicle.
3️- Nationwide Shipping: No matter where you are in Canada, we've got you covered. We provide fast and reliable nationwide shipping services, delivering your purchased engine or transmission right to your doorstep.
4️- Competitive Pricing: We understand the importance of affordability. That's why we offer competitive prices on all our used engines and transmissions, giving you the best value for your hard-earned money.
5️- Exceptional Customer Service: Your satisfaction is our top priority. Our dedicated customer support team is ready to assist you at every step of the way, answering your queries and ensuring a smooth purchasing experience.
Don't let a faulty engine or transmission hold you back! Upgrade your vehicle's performance with our reliable used engines and transmissions. Visit our website at www.jdmdepots.com or call us at 450-692-2999 to explore our inventory today.
YOUR SOURCE FOR ALL JDM NEEDS - Your Trusted Partner for Affordable Engines and Transmissions!
Moteurs et transmissions d'occasion de qualité à vendre Expédition dans tout le Canada !
Vous recherchez un moteur ou une transmission de remplacement pour votre véhicule sans vous ruiner ? Ne cherchez plus ! Nous sommes votre source incontournable de moteurs et de transmissions d'occasion de haute qualité pour toutes les marques et tous les modèles de voitures.
Your source for all engine and transmission, nous sommes spécialisés dans la fourniture de moteurs et de transmissions d'occasion fiables, abordables et minutieusement inspectés. Que vous soyez mécanicien, passionné d'automobile ou conducteur quotidien, notre vaste inventaire a la pièce parfaite pour votre véhicule.
Pourquoi nous choisir ?
1️-Sélection Premium : Notre inventaire propose un large éventail de moteurs et de transmissions d'occasion, soigneusement sélectionnés et testés pour des performances optimales. Nous veillons à ce que toutes nos pièces respectent des normes de qualité strictes avant d'arriver chez vous.
2️-Installation par des experts : Vous vous inquiétez du processus d'installation ? Ne vous en faites pas ! Nos techniciens qualifiés sont là pour vous aider. Nous proposons des services professionnels d'installation de moteurs et de transmissions afin d'assurer une transition sans accroc pour votre véhicule.
3️-Expédition nationale : Peu importe où vous vous trouvez au Canada, nous vous couvrons. Nous offrons des services d'expédition rapide et fiable dans tout le pays, livrant votre moteur ou votre transmission directement à votre porte.
4️-Prix compétitifs : Nous comprenons l'importance de l'accessibilité. C'est pourquoi nous proposons des prix compétitifs sur tous nos moteurs et transmissions d'occasion, vous offrant ainsi le meilleur rapport qualité-prix.
5️-Service client exceptionnel : Votre satisfaction est notre priorité absolue. Notre équipe dévouée du service client est prête à vous aider à chaque étape, répondant à vos questions et veillant à ce que votre expérience d'achat se déroule sans encombre.
Ne laissez pas un moteur ou une transmission défectueux vous freiner ! Améliorez les performances de votre véhicule avec nos moteurs et transmissions d'occasion fiables. Visitez notre site web à WWW.JDMDEPOTS.COM ou appelez-nous au 450-692-2999 pour découvrir notre inventaire dès aujourd'hui.
Your Source for all engine and transmission- Votre partenaire de confiance pour des moteurs et transmissions abordables !
For more information contact us at YOUR SOURCE FOR ALL JDM NEEDS! 2675 Boul. Ford (COINS D' AUTOROUTE 30) CHATEAUGUAY, QC J6J 4Z2, CANADA TEL: 1-450-692-2999
Business Hours: 9:00AM-6:00PM WEEKDAYS 10:00AM-3:00PM SATURDAY Closed: SUNDAY
Take steps to make your Kijiji transactions as secure as possible by following our suggested safety tips. 
Read our Safety Tips