BEST PSYCHIC READINGS❤TURKISH COFFEE FORTUNE TELLER☎416-315-3294
Posted
Bay St & Bloor St W, Toronto, ON M5S, Canada
(View Map)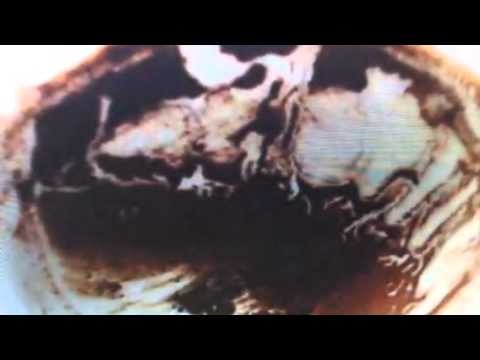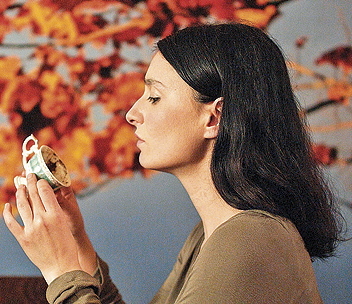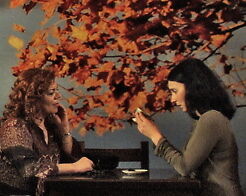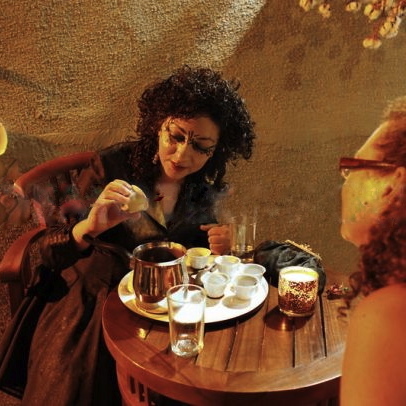 Description
Psychic Medium Coffee Fortune Telling Get true answers on Love, Marriage, Passion, Career, Money, Future!
As soon as I turn up a cup I begin to see events, names and dates. BAY & BLOOR ❝I'm only Call Away Local and Global ❞
✔A high risk love specialist, ✔Reunites lovers shockingly! ✔As seen on CBC, CTV, TVO .. ✔SHOCKING RESULTS!
♈ ♉ ♊ ♋ ♌ ♍ ♎ ♏ ♐ ♑ ♒ ♓
—DESCRIPTION: Hi, my name is MIRAGE☺ Being a professional member of the International Psychics, I am an expert intuitive, give significant spiritual psychic readings and conduct workshops on the ancient art of coffee cup reading. I live In Bay & Bloor. I have been reading Turkish coffee cups for over 23 years. This gift was passed on over the generations by my ancestors. Throughout my 23 years of reading, I have helped many of my clients to see the future. I have found to answers to their questions. Prediction, health relationships, career, financial, family issues, legal matters, solving crimes, court cases, spiritual connection, social change and innovative ideas. I have appeared in TV shows, magazines and articles. I also gained a reputation for being very helpful in matters. My clients regularly seek my guidance. Reading Turkish Coffee cup is common in Balkans, Europe as well as in Middle Eastern countries for centuries. Coffee cup reading is extremely accurate when a reader combines symbol translation with intuitive power to reveal how your past and present weaves into your future. The result is accurate and helpful divination for guidance, direction and answers to your questions. As soon as I turn up a cup I begin the see events, circumstances and sometimes dates and names. Loved ones in spirit may also appear. While we all have a destiny - part of which must be lived - we also have free will to choose paths that are more beneficial to us.
♈ ♉ ♊ ♋ ♌ ♍ ♎ ♏ ♐ ♑ ♒ ♓
—CATEGORIES - SERVICES: VISIT TO MY WORKSHOP
☆ ⭐️Psychic Medium Readings ✧ ☆ ✨Chakras & Auras ✦ ☆ ⭐️Clairvoyant Readings✧ ☆ Divination & Channeling✦ ☆✨ Tarot Readings✧ ☆ ✨☕️✨Turkish Coffee ★Tea Leaf Readings✦ ☆ ♥️ Plain, Oracle, Angel Card Readings✧ ☆ Chakra alingment and balance✦ ☆ Removal of bad karma and evil eye✧ ☆ Photo Reading & Face Analysis✦ ☆ Crystals & Gemstones✧ ☆ ⭐️Astrology & Phenomena✦ ☆ Healing Meditations & Emotional Well-Being✧ ☆ Dream Consulting✦ ☆ Life Coaching✧ ☆ Love Consulting♡♥ ☆ Couples Communication✦ ☆ Reuniting Lovers ✦ Stops Separation♥♡
-- PARTIES: ★☆ Private parties at your house or office for Turkish Coffee Cup Readings ☕️.. party host will be getting a surprise reading .★☆
—Service Area: ANY WHERE IN TORONTO - MISSISSAUGA - BRAMPTON - BURLINGTON - OAKVILLE - MARKHAM - OSHAWA - STONEY CREEK
➤➢Online, Phone and FaceTime readings are available! Ask your questions & Test my skills today! % 100 Satisfaction Guaranteed!✨ ⭐️
—FEATURES: Consulting, Turkish Coffee Reading.
✦Let me guide you. Call or text me at this number please✦
☎️416-315-3294 ➤MIRAGE➤ I'm happy to adjust the time for your convenience. Looking forward to meeting you. I am also available for text or live readings.
Cheers!
MIRAGE Turkish Coffee Cup Reading at BAY & Bloor Toronto
—LANGUAGE OPTIONS: English, French, Turkish, Hungarian
—OPENING HOURS:
Monday 9:00 am - 9:30 pm Tuesday 9:00 am - 9:30 pm Wednesday 9:00 am - 10:00 pm Thursday 9:00 am - 10:30 pm Friday 9:00 am - 10:30 pm Saturday 10:00 am - 10:00 pm Sunday 10:00 am - 10:00 pm
©℗®℠ Copyright Reserved
Take steps to make your Kijiji transactions as secure as possible by following our suggested safety tips.
Read our Safety Tips