Find Meaning to Life- A deeper Sense of Connection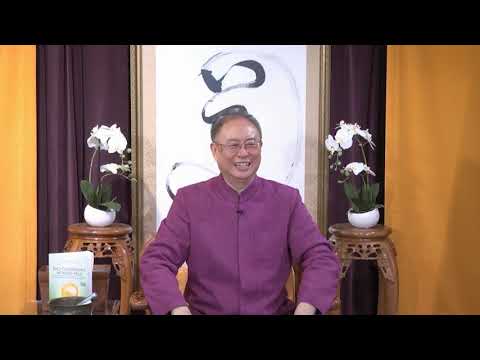 Event Type

Other Events

Event Start

May 28, 2021




2:00 pm
Event End

May 30, 2021




9:00 pm
Description
Looking for more Peace of Mind? A Spiritual Connection? Looking to understand your self more deeply? seeking to lead a more meaningful, impactful life?
Then Open Your Spiritual Channels Inner Knowing, deeper wisdom that your soul carries and you have not tapped into yet Communicate with the Universe ? Saints, buddhas, ascended masters, and more Do Have Intuition messages but not know the meaning! Are you ready to live your life to the fullest by activating your spiritual channels? To gain unknown ancient wisdom others do not have access to ?
May 28 to 30 - 1 0 pm to 5 pm eastern time , Ontario , time even if you see this last minute connect with me , you can receive link and watch the video replay . Grab this opportunity -
Master Sha has laid a clear foundation and roadmap for understanding and mastering how to access guidance and empowering information through soul communication. Master Sha teaches that soul (or spirit) is information, and information is soul or spirit. Simply put, soul communication, in its various forms, is what connects us to the information highway of the universe!
One can engage in different forms of soul communication through four distinct spiritual channels. Developing these channels opens up multiple avenues on the information highway of the spirit world and a whole new way of life.
Imagine being able to:
Meet and get to know your higher consciousness that guides you Get personal guidance and clear answers from your favorite saint(s) or angel(s) Receive specific information to help you in today's world and advance your personal journey Learn to "see" third eye images and listen to other spiritual messages Have conversations with holy beings as well as oceans, trees, mountains, pets and more Get unknown wisdom and information directly from heaven Become the master of your life and journey, through your own soul wisdom In this unique workshop will be taught by Francisco Quintero, Peter Hudoba, and David Lusch. You will receive soul secrets, practical techniques and special high-frequency blessings that can empower you to open and develop your spiritual channels and live a better life.
Specifically, you will learn about and experience:
The power and significance of each channel: Soul Language, Direct Soul Communication, Third Eye and Direct Knowing Channels How to open and develop your Soul Language and Soul Language Channel – the foundation of all the spiritual channels. How to tap into the information highway and communicate with the Soul World to receive guidance and more, for your life Practical techniques for developing the Direct Soul Communication, Third Eye and Direct Knowing channels Wisdom, practices and blessings to improve your soul communication and healing skills The opportunity to receive Tao Calligraphy Healing Field transmissions to help you uplift, open and develop further your spiritual channels Master Sha's top teachers have empowered people to open their spiritual channels so that they can help themselves and others to live happier, healthier lives.
These skills are now more important than ever.
Join now and get the training and support you need to be able to attain crucial guidance and insights for taking care of yourself and your loved ones.
Empower yourself to offer your best service to your community and the world.
Join us to receive extraordinary wisdom, techniques and blessings that can greatly enhance your life and spiritual journey.
STRENGTHEN YOUR CONNECTION TO YOUR HIGHER SELF AND SOUL
TRANSFORM YOUR LIMITING MINDSETS TO RECEIVE MESSAGES FROM SOUL
HEIGHTEN YOUR ACCURACY WITH YOUR SPIRITUAL CHANNELS
If you answered YES to any of these questions THEN THIS IS FOR YOU! It's time for you to OPEN / or if open to develop further your spiritual channels to learn some of the highest spiritual wisdom through in-depth training to access your inner voice and develop the ability
SIGN UP NOW ! https://drsha.com/event/oscr-global-may28-30/ MAY 28 to May 30 Opening your spiritual channels has so many benefits and could create flourishing in every aspect of your life. You know those messages you hear; the ones that whisper to you sometimes.
They might tell you go right instead of left. Or you may hear that you need to go somewhere and something amazing happens as a result.
This kind of intuition or message can be an invaluable support for our lives. Now imagine if you could do this every day?
Imagine directly asking for the guidance and messages you need for your life. Imagine being able to see the wonder of a world beyond what the physical eyes can see.
You no longer need to imagine; you can begin this journey today! Enhance your life and realize new possibilities by accessing your spiritual channels!
email me to receive the free link to register, GRAB this opportunity ! Rare
no obligation to continue on with the program but it will share some sacred, ancient wisdom
in love and light
Take steps to make your Kijiji transactions as secure as possible by following our suggested safety tips. 
Read our Safety Tips