Tony Gazelle Glider Machine - BRAND NEW IN BOX!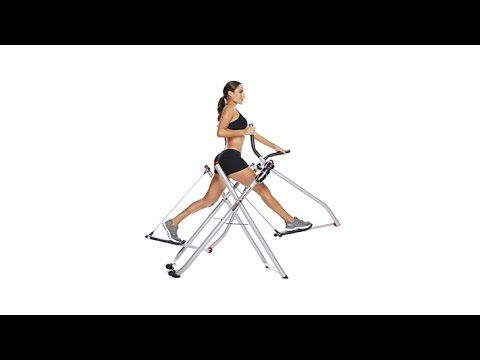 Description
$180Brand New in the box! RETAILS FOR $349.99 on the Shopping Channel PLUS Shipping: $23.97 (https://www.theshoppingchannel.com/Tony-Little/Cardio/Tony-Little-Gazelle-360-Total-Body-Trainer/pages/productdetails?nav=R:551657,N:127789,E:12218592#tab0)
For over 15 years, Tony Little's Gazelle Glider has been trusted to deliver an effective low-impact resistance training workout that strengthens the body and sheds pounds with minimal joint stress. The Gazelle 360 Total Body Trainer is also a fun and efficient way to get a great cardio workout with benefits similar to stretching, walking, running, cross-country skiing and aerobic dancing. It can work the arms, legs, core and more, and can provide a challenging workout for anyone from beginners to seasoned athletes.
Also included in this bundle are six DVDs to help you get started (Best Body Workout, Lower Body Solution Workout, Quick Shape Total Body Workout, Total Body Butt Kicking Workout, Total Body Cross Training Workout and The Ultimate Body & Mind Workout), plus an exercise wall chart, the You Can Do It guide, a nutrition guide, an owner's manual, a personal training card and a grip pulse with an easy-to-use workout computer that gives you immediate feedback by tracking distance, speed, time, and calories burned.
Get a low-impact total-body workout with great cardio benefits with the Gazelle 360 Total Body Trainer from Tony Little, available at a great value through TSC!
• Powerful upper- and lower-body workout for strength training and muscle toning • Patented dual-pivot system and independent foot action provides freedom of movement and a greater range of motion because the legs can move independently • You Can Do It guide provides tools to maintain a healthy lifestyle and create healthy eating habits, and includes a cardiovascular training program and sample menu plans • Tony Little VIP Certified Personal Trainer Helpline membership gives you a one-year membership and access to a personal trainer via e-mail or toll-free hotline. Trainers are available for one-on-one support Monday through Friday, 9:00 am to 5:00 pm Eastern Standard Time, to help provide fitness and nutrition information • Exercise wall chart allows you to view various exercises at a glance while working out • Patented weight-balancing design helps maintain stability • Extra-wide foot platforms with stride limiter helps prevent out-of-control movements • Wide base provides total support • Folds flat for easy storage • Maximum user weight: 300 lbs • Composition: steel, foam, rubber, plastic • Silver, black and red • Weight: 47 lbs • Dimensions: measures approximately 43" x 29" x 54" • Care: wipe with cloth • Made in China
Includes: • Gazelle 360 Total Body Trainer • (6) DVDs • Owner's Manual • Exercise Wall Chart • Nutrition Guide • Personal Training Card • Grip Pulse and Workout Computer • Water Bottle and Holder • You Can Do It Total Body Fit for Life Guide • Gazelle Assembly Instructions • Nuts, Bolts and Tools Packaged for Assembly
Take steps to make your Kijiji transactions as secure as possible by following our suggested safety tips.
Read our Safety Tips