RADIOS - HUNTING, CAMPING, MARINE, OUTDOOR (UV-5R)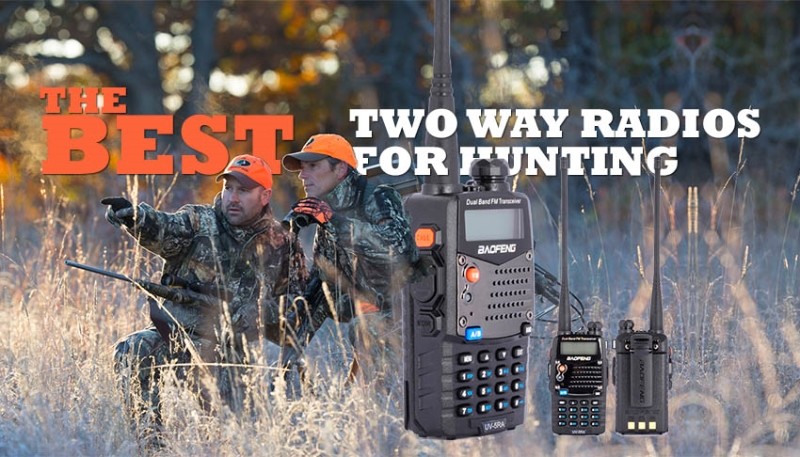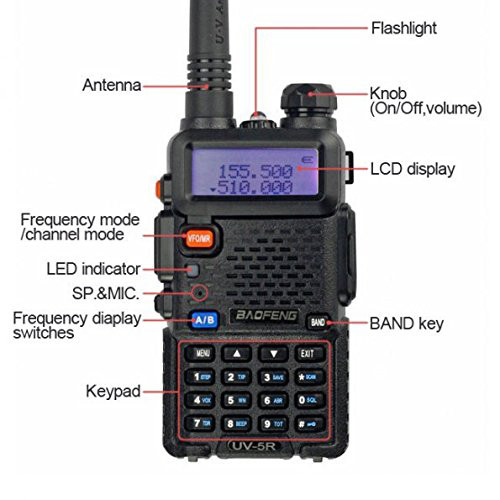 Description
HUNTING, CAMPING, MARINE, OUTDOOR RADIOS (UV-5R) This is a set of Baofeng UV-5R Radios. These radios are excellent and versatile for Hunting, Camping, Hiking, Boating and outdoor use.
The radios are programmed for Group communications (on FRS/GMRS channels) with Privacy Codes/Sub-Channels (semi-private calling) and have a greater range than your "bubble-pack" Motorola radios. I also program the standard/open FRS/GMRS channels that will communicate with any radios (Motorola, Cobra, Midland, etc) from Walmart, CDN Tire, etc.
These radios are easily programmable on the handset, but for greater versatility, with a USB Programming cable ($15.00), you can also program and listen to Police, EMS and Fire as well as other UHF and VHF frequencies (you need a HAM license to talk, but do not need one to listen !!).
The Baofeng UV-5R can monitor two channels at once, which is great for talking to your group on one channel and monitoring an open channel on the other. With the included headset, your communications will be private and WILL NOT MAKE NOISE in the surrounding area !!
I have additional radios available if you are looking for more than just a pair !! I also carry the same radios but in an 8W version for GREATER RANGE (see my other items). What I have available: • UV-5R (5Watts) Set of 2 radios = $115 • UV-5R (8Watts) Set of 2 radios = $160 • UV-82 (5Watts) Set of 2 radios = $125 • UV-82 (8Watts) Set of 2 radios = $175 • USB Programming cable = $15
What you get: 2x Baofeng UV-5R radios – (more info here: https://baofengtech.com/uv-5r) 2x PTT (Push to talk) headsets 2x charger units 2x 1800 MaH rechargeable batteries 2x Flexible whip antennas 2x Belt Clips Radios pre-programmed for 2-way communications.
For more information, you can check out the following Links: https://www.youtube.com/watch?v=uL0bOtV5vWY https://www.youtube.com/watch?v=OYyvnsZnzWE
Tags: 2 way radio, Motorola, Cobra, Midland, Walkie Talkie, GMRS, FRS, Hunting, Camping, Outdoor, Marine, Boating
Take steps to make your Kijiji transactions as secure as possible by following our suggested safety tips.
Read our Safety Tips