GORGEOUS 4-bed 2-bath House ❤ Furnished+ ❤ 15 mins to downtown
Posted
Clogg's Rd, Westbrook, ON K7P 2Z1, Canada
(View Map)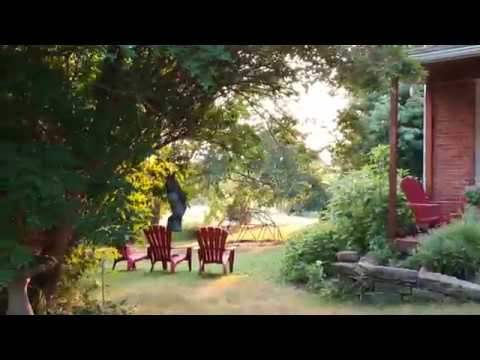 Bedrooms (#)

4 bedrooms

Bathrooms (#)

2 bathrooms
Furnished

Yes

Pet Friendly

Yes
Description
-For Rent -Beautifully furnished, partially furnished or unfurnished (renter's choice) -$2,199 + $400/month (approx.) utilities for 12+ months. Yes, this is on the higher side price-wise, but it is a special, beautiful place. Please do not enquire if this does not fit your budget. -15 mins to downtown Kingston. Near Gardiners Rd, quick access to Hwy 401, which hums in the distance (1km away). -Beautiful 1895 heritage home, originally a farmhouse. -0.58-acre lot surrounded by fields and orchards. Not a neighbour in sight. -4 beautiful bedrooms - all upstairs. Large master bedroom with its own staircase to the kitchen. Ample closet space. Delightfully comfortable beds. -2 bright bathrooms: one upstairs with a shower, one downstairs with a bathtub. Modern toilets. -Extra high 8.5 ft main-floor ceilings -People love the kitchen! It is very large and has the original tin-design ceiling; also oven, large fridge, microwave, and delightful decommissioned decorative woodstove. There are two x 5-ft-high windows and 8 doors in the kitchen! (Doors to front hall, porch entrance, laundry room, bathroom, cellar, master bedroom staircase, family room, and pantry.) -Big, bright living room. -Cozy carpeted family room with large certified wood-burning stove/fireplace. Curl up with a good book or your morning coffee. -Beautiful flower gardens, lawns and landscaping. (Renter responsible for lawn-mowing, garden maintenance, etc. We provide sit-down lawn mower. Renter pays for gas and maintains.) -Huge fenced vegetable garden with enriched, organic soil. -Bright laundry room with new high-end washer and dryer. -Top-of-stairs air-conditioning unit cools the whole home in summer. Much natural cooling in semi-shaded hilltop setting. -Large, spacious cellar. Great-condition oil furnace. Tidy electrical. Modernized well water. Strong water pressure. New UV water treatment system. High-capacity septic system. -3 parking spots + additional parking along the road in spring/summer/fall. (No drive-in garage.) -Ample shed space. (-The barn is not part of the property; it is on the adjacent property, owned by someone else.) -Previously operated as a bed & breakfast to 2,000+ 5-star reviews. -Utilities (not included) approx. $400/month. Utilities in 2017 were: $2,961 for oil (for the oil furnace) and $1,940 for hydro. -Serious enquiries only. Must have good credit, strong references (incl. preferably a landlord reference) and ample income. Tell us about yourself in your enquiry.
Enquiries: text or email Nigel. (Nigel is on title with spouse Jessie, and Jessie's mother Laura.)
Take steps to make your Kijiji transactions as secure as possible by following our suggested safety tips.
Read our Safety Tips