INDIVIDUALIZED MUSIC LESSONS IN LAMBETH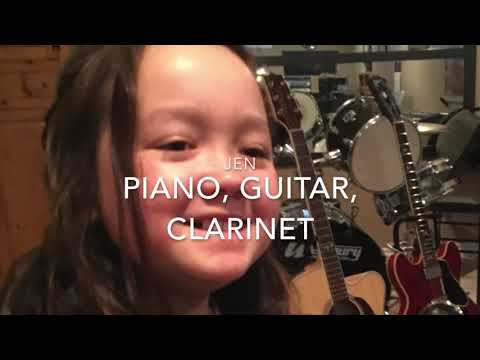 Description
I offer private music lessons in:
PIANO GUITAR SAXOPHONE DRUMS ELECTRIC BASS FLUTE CLARINET CONSERVATORY THEORY UKULELE
Hi!
If you'd like to learn to play music, give me a call. I have many years of professional experience playing in my own and other's bands. I have a Master's degree in music performance (UWO), an Associate diploma (Western Conservatory), a Bachelor's Degree in Music Education (UWO) and years of teaching experience, working at the elementary, high school, college and university levels. I have a Bachelor's Degree in Theory and Composition (UWO) too.
My music background is varied: Winner in CBC talent Festival as solo saxophonist, international student studying saxophone in the Paris and Bordeaux Conservatories under a Canada Council Grant, four decades as a big band bandleader, lead singer and multi-instrumentalist (guitar, bass, sax, flute, clarinet, drums) in my pop bands "Exception" and "Mal Hines Quartet", sideman for a host of local bands, performer with Orchestra London, Grand Theatre, initiator and past director of UWO stage bands, music instructor at Vancouver Community College and Cambrian College (flute, clarinet, saxophone, stage bands) adjudicator with Phil Nimmons for the Canadian Stage Band Festival, international clinician and much more, including having published a highly successful music activities book with Prentice Hall, USA where 7500 music teachers used my book to teach children in the USA, Canada and England
It's always great to work with people who love music- either little kids who "just do it" with gusto, young people who want to play well, perhaps want to make music a profession, or older folks who "just want to get it back" or real adult beginners who want to learn. I like working with people of any age. My youngest has been 3 and oldest was 82. Since I can read and improvise music, I do teach others to do either or both. I'm excited by what I do and who I get to help. I hope I get to help you.
So… email or give me a call at 519-652-0957.
Thanks
Mal
Here are some nice things clients have said to me over the years:
Kim, saxophonist, graduated from UWO and Althouse College, now teaching: "You will always be special to me. You are responsible for me getting my degree." Kyle, accepted to McMaster University: "Thank you so much for all your support throughout the years. I would not be where I am now without you." Amy, mother of two boys: "They love working with you. My boys really benefit from having 30 minutes a week with one-on-one attention from a man who can be a role model to them." Beth, mother of 12- year old Isaac: "He really loves working with you. He's excited to come back this year." "Thanks for working with Isaac. He won a main role at Original Kids He says you rock." Terry, 82, plays guitar and sings country music: "Thanks, \ Mal for transcribing my music composition. I really appreciate all the work you did. It looks great." Ken, 72, ukulele and now singing too: "I don't know how you are able to know exactly what to do when I have a problem. You always seem to know what to do. You're amazing." Dawson, 37, guitar: "You go good work Mal." Michele, mother of drummer James, 10, and guitarist Lucas, 8: "I'm glad we found you and that my boys have had such a great intro to music that'll encourage them to continue!!! Looking forward to next year! " Heather, mother of two girls Maitlyn, 10 on piano and Jen, 12 on clarinet: "My girls love being with you. You're a great teacher. We're so lucky to have you." Janine, mother of twin boys Alec, and Frank, 11: "See you next year Mal. You did wonders for my boys." Brian "Thanks for a great year Mal. I'm at Humber now." Kyle, at McMaster University in music: "I owe a lot to you. I even copy the way you move when you play saxophone." Salma, mother of Abdul, 14: "My son loves you. You are a great teacher." "My daughter got 99% in her Conservatory theory exam. Thanks for your hard work Mal." Bob, father of 14 year old Tracey, flute: "Thank Mal. Tracy was successful in getting into the grade 10 class. Her flute playing improved tremendously. Thanks again." Liz, mom: See you in the fall Mal. My boys are really looking forward to coming back in September. Shane, father of two: I wanted to first thank-you for your flexibility as this is the only way piano lessons or anything else can work for us. We are a very organized family with a high level of activity and double complexity (what is fair for one is fair for the other) and if make up sessions can't happen then we turn into activity sponsors which I would then stop the madness to avoid 'wasting' money. I know it is annoying week to week to support our requests and we really appreciate it, and the boys LOVE coming to you for lessons and hope you continue to teach for years to come. We try to find a healthy balance of everything life can offer our kids while they are young and we can afford it." "Thanks, Mal for accommodating for changing our times so often. We know our hockey schedule is so challenging. We're always so busy. We appreciate all you do for us. See you next year." Cherie, mother of new guitarist, Adam 9: "Thanks for helping us buy a guitar for Adam at Long and McQuade. We didn't know anything about guitars. You went beyond the call meeting us there." Robert, father of Ryan, 12: "Mal, we really appreciate all the work you did with Ryan. He has really gotten into his music. See you in the fall." Lucas, 6, guitar: "Thanks for teaching me music Mr. Hines. You are a great teacher." Mary, 7, piano: "Mr. Hines-Thank you for a great year. You are the best teacher ever. Love, Mary" Ron, 56, guitar: "You are the most patient man. Thanks for all your help." Tracy, mother of Trey and Robert; "Mal-We look forward to our boys returning in the fall. We love what you accomplished with them this year. You are a wonderful inspiration to them. Have a great summer!" Joan, mother of Terry, 9, guitar: "Hi Mal. I just wanted to thank you for taking our son's guitar to Long and McQuade and having them fix it. You know so much more than we do about guitars and we really do appreciate you doing that for us. Terry says it sounds so much better now. I feel funny that you wouldn't accept and reimbursement. You are a really dedicated teacher. Thank you, Mal."
Take steps to make your Kijiji transactions as secure as possible by following our suggested safety tips.
Read our Safety Tips