Music Lessons Georgetown - Piano, Guitar, Singing
Posted
400 Guelph St #1, Georgetown, ON L7G 4B6, Canada
(View Map)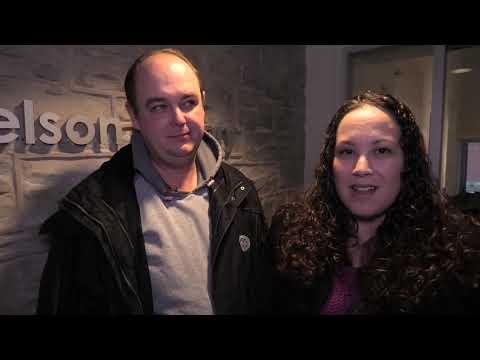 Description
ACADEMY OF MUSIC
Making music lessons fun since 1994
289-349-1423
Are we the right music school for you?
Since 1994 we have helped thousands of students begin and continue on their musical journey. We offer private music lessons on piano, guitar, ukulele, voice, violin, and drums. – All in one location! We know you are busy and it can be very hard to find a reliable music teacher. That's why we go above and beyond to find the BEST music teachers in Georgetown and Halton Hills–so you don't have to!
11 BENEFITS OF BECOMING AN ACADEMY STUDENT
1. Music lessons is all we do! Piano, Guitar, Ukulele, Singing, Violin, and Drum Lessons. – all in one location:
We are the only music school in Georgetown where 100% of our attention is on teaching music. We are not a retail store that also has lessons in tiny rooms with little or no accountability from the instructors. At the Academy of Music, providing you with a great music learning experience is our #1 priority!
2. Highly qualified teaching staff
Our teachers have received their education from prestigious institutions such as York University, Western University, Humber College, Mohawk College, and the University of Toronto. Many of our instructors have gone on performance tours of Canada and the the US, and have over 25 years of professional performance and teaching experience. In addition to their teaching credentials, our teachers have warm personalities, are extremely friendly and strive to get to know each student and their parent on a personal level.
3. Music Lessons for All Ages
Take a walk through our school and you'll see children & adults of all ages experiencing the joy of music. In fact, we have many students as young as 4 and students in their 70's learning music for the first time.
Adults: It's never too late to learn how to play an instrument. We welcome beginners and all levels, no matter what your age!
4. A Proven Track Record of Excellence:
The Academy of Music in Georgetown along with our sister school in Oakville have taught over 5000 students since opening in 1994.
5. Open door policy:
You are welcome to sit in and observe your child's lessons at any time. If you prefer, you can wait in our spacious waiting area and enjoy personal time.
6. Start When You Want:
Your lessons can begin whenever you are ready. The Academy of Music has rolling admission with new students starting weekly.
7. Free music recitals in a beautiful venue right here in Georgetown:
Every parent just wants to know how their child is doing and if they are really progressing. One of the best ways for a parent to understand if their investment in lessons is really worth it, is to have their child participate in a recital.
In April and December many of our students choose to perform in our biannual recitals. We hold these at a beautiful church with all the equipment necessary to make you sound great. The recitals are held right here in Georgetown so you don't have to travel for a world class recital experience.
For our students these recitals are free and unlike many schools in Georgetown we do not charge for recital participation or admission fees.
8. Trophies, certificates and award wristbands to celebrate achievement:
We are the only music school in Georgetown that gives their students the opportunity to earn special color wristband bracelets (kids and teens love them!), trophies, AND certificates for passing musical tests. Do other schools offer certificates? A few. But none of them inspire their students by giving them full color, really cool "Musical Ladder" wristbands that they can show off to their friends. The Musical Ladder is our unique method of music education that you can only get here.
More importantly when our students have a test coming up, they practice more, their parents are proud, their teachers are proud, and everybody wins. You can only get the Musical Ladder here. We also specialize in music lessons for adults.
9. Picture Day:
We are the only music school in Georgetown that offers a free picture day for their students.
Every May we host a free picture day with a professional photographer. This is a service that our student's parents love as they all want quality photos of their children. Adults are welcome too! Students can bring their instruments to the photo shoot and wear whatever they like.
10. Convenient Location:
The Academy of Music is located at 400 Guelph St. and is convenient for Georgetown, Acton and all of Halton Hills.
11. Month to Month lessons
The Academy does not require full semester registration for lessons. Every student here is on a month-to-month basis.
If you are ready to start, you have nothing to lose as we only want students who truly want to be here and we will not commit you to a long term contract
IT'S EASY TO TAKE THE NEXT STEP
Lessons are first come, first serve so contact us today to arrange your first lesson!
(289) 349-1423
Academy of Music 400 Guelph St Unit 1 Georgetown Ontario L7G 4B6 (289) 349-1423 http://www.musiclessonsgeorgetown.com
Take steps to make your Kijiji transactions as secure as possible by following our suggested safety tips.
Read our Safety Tips