Perrin Recirculating BOV for 02-07 WRX and 04+ STI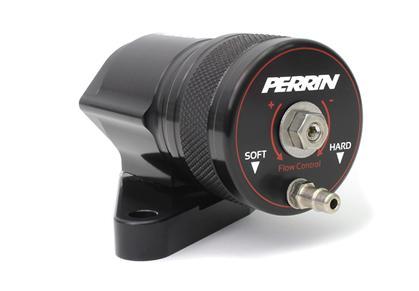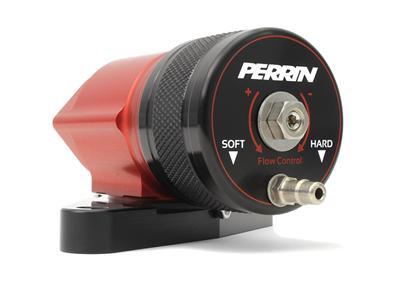 Description
NV AUTO is an automotive performance shop located at 265 Centennial Parkway North. We are an AUTHORIZED DEALER for a wide variety of top manufactures for all makes and models and provide CANADA WIDE SHIPPING. NV Auto offers installations services by our FACTORY TRAINED SUBARU technicians. All parts purchased are BRAND NEW, IN BOX. For additional information, you can visit our shop and showroom or call us at 905-667-8828.
Inefficient factory blow off valves (BOV) can hinder boost response during shifts and can damage your expensive turbo charger. PERRIN offers several choices for owners to choose the best solution to the problem. *Construction* The PERRIN blow off valve cap, piston & flange are all CNC machined from 6061 Billet Aluminum. The body is CNC machined from a single block of aluminum. No additional bolt on pieces means we eliminate potential leaks. *Adjustable Relief Pressure* The PERRIN BOV features an adjustable cap which allows you to tailor when your BOV releases. Set it up loose for a smoother release of boost at light loads and RPM. Or crank down the cap to release boost only at higher boost loads and RPMs. This feature is independent of relief volume. *Adjustable Relief Volume* Our unique design allows you to adjust the volume of air released when blowing off. This adjustment is independent of the resistance to blowing off. Venting too little can damage the turbo, venting too much air can will make the throttle less responsive. *Maintenance* The PERRIN blow off valve requires very little maintenance but when needed, it's very easy and quick to disassemble the blow of valve with no special tools required. *Recirculating or Vent to Atmosphere* This universal fitment has large 1.325"" tube connections for easy installation. Simply disconnect the recirculatory hose and let your blow off valve vent to atmosphere on cars using speed density type ECU's (Cars with no MAF) Part # PSP-TAC-600BK/RD
Take steps to make your Kijiji transactions as secure as possible by following our suggested safety tips.
Read our Safety Tips