10% OFF Car Window Tints - 3M Clear Bra-PPF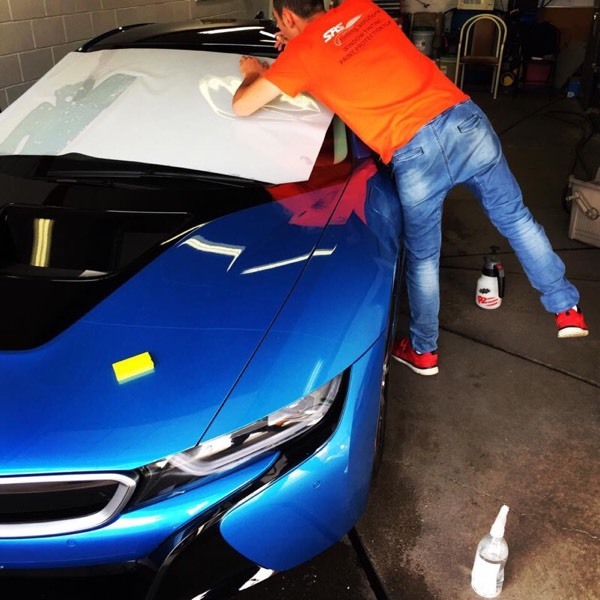 Description
SRStints.ca For the convenience of our dedicated customers we are OPEN SATURDAY'S [by appointment only]
- GET YOUR FREE QUOTE TODAY -
Book YOUR Appointment Today At (905) 766-3367
SRS Tinting Solutions undoubtedly exceeds your expectations with their superior performance! From window tints, paint protection film, vehicle advertising wraps, vinyl graphics and decals; we've got you covered! We know what we're doing, and we're dedicated to keeping you and your vehicle happy and safe on the road. Your satisfaction is our highest priority!
At SRS Tinting Solutions, we take the time to talk to our customers about the benefits of our services and showcase what our products really do. We understand that this is an investment and we want our customers to get the best possible quality.
With over twenty years in the film installation industry - we are your one-stop shop for all window tinting, paint protection film and vinyl applications. Our studio is conveniently located at 1400 Aimco Boulevard, Unit # 7, Mississauga, ON.
You can trust our Professional Film Experts to go above and beyond to meet your expectations!
A U T O M O T I V E | W I N D O W | T I N T I N G: SRS Tinting Solutions does not offer low quality tint because we believe in offering a superior line of products that are a good investment for our customers and that offer high quality performance. All of the films we offer is guaranteed for as long as you own the vehicle. That's why we can confidently offer you LIFETIME WARRANTY on all of our window films and ensure you won't experience any fading, discolouration, bubbling, or peeling for the life of the tint.
Our Revolutionary Technology: + High heat rejection + Increased A/C efficiency + Best optical clarity + Enhanced visual appearance + Protect against interior fading + Protect your skin from harmful UV rays + Safe for rear windows, AM/FM, satellite radio, GPS, security systems and bluetooth + Lifetime warranty
P A I N T | P R O T E C T I O N | F I L M: Frequent and even rare driving on Canadian roads and freeways subjects your car to rocks, road debris and other things that seem to be magnetically pulled to the front of your vehicle causing unavoidable rock chips and scratches. Unless you have installed Paint Protection Film on your vehicle, you will undoubtedly begin to notice the damage to your vehicle. Protecting your vehicle from damage with paint protection film will keep its exterior looking good and increase resale value.
We are the premier Paint Protection film specialists in the Greater Toronto Area. We provide our customers with the highest quality of service complimented by the best products on the market today.
V I N Y L | V E H I C L E | A D V E R T I S I N G | W R A P S: Your vehicle offers an incredible space on which to advertise your company, and SRS Tints is your source for commercial vehicle wraps. From buses and food trucks to large fleets to vans belonging to a small business, we'll help you design a wrap that promotes your business in the best way. We can wrap almost anything that rolls. If you ever wanted to own your own billboard in the GTA? We can turn your vehicle or vehicle fleet into mobile billboards that carry your message to thousands of potential customers every day at a fraction of the cost of the traditional methods. So if you're looking for a hassle-free, affordable way to turn your vehicle into a 24/7 advertisement, come to SRS Tinting Solutions.
G R A P H I C S | A N D | D E C A L S: Make your message stick with custom labels, decals and stickers. Our visual communication experts can develop a plan that uses stickers, labels and decals as part of your brand strategy. Long-lasting labels, decals and stickers can be made to fit any size and any surface. Vinyl graphics and decals can produce tremendous advertising results at a lower budget!
G E T | Y O U R | F R E E | Q U O T E | T O D A Y ! For your FREE quote please call one of our friendly and knowledgeable representatives at 1.888.496.3238
We also welcome you to explore our website and view our portfolio at: www.SRSTints.ca
We welcome you to wait in our guest waiting area while your vehicle is being enhanced and protected in our clean, open-concept facility; enjoy complimentary Wi-Fi, television and soft drinks. Follow us on Instagram: @SRSTints.ca [ https://instagram.com/srstints.ca ]
Like us on Facebook! [ https://www.facebook.com/srstints ]
Keywords: Woodbridge; Free Quote; Honda; Lexus; Toyota; Porsche; Range Rover; Mercedes; Mazda; Jaguar; Exotic Cars; Bentley; BMW; Privacy; Protection; Window Tints; Tint Installation; T.Dot; Toronto; Automotive Tint; SRS Tinting Solutions; SRS Tints; Auto Detailing; #1 In Toronto; Auto Tint; Car Tint; Laser Cut Tint; Computer Software Tint; Professional Tinting; Affordable; Free Mobile Services; Paint Protection Film; 3M; Suntek; PPF; Vaughan; Mississauga; North York; Brampton; Oakville; Burlington; Milton; Servicing GTA; 3M Tint; Quality Tinting; Boat Tinting; Truck Tinting; Bike Tinting; Motorcycle Tinting; Commercial Tinting; Auto Window Tinting; Car Window Tinting; Toronto Window Tinting; Professional Film Installation; SRS Tints, Professional Tints, Tint Specialists, Film Specialists, Car Wrap, Vinyl Wrap
Take steps to make your Kijiji transactions as secure as possible by following our suggested safety tips.
Read our Safety Tips