Badminton Restringing Services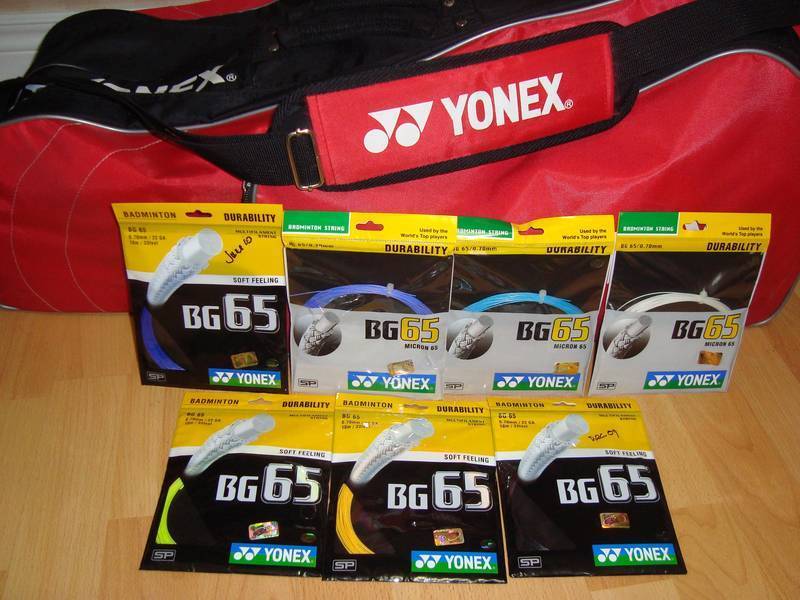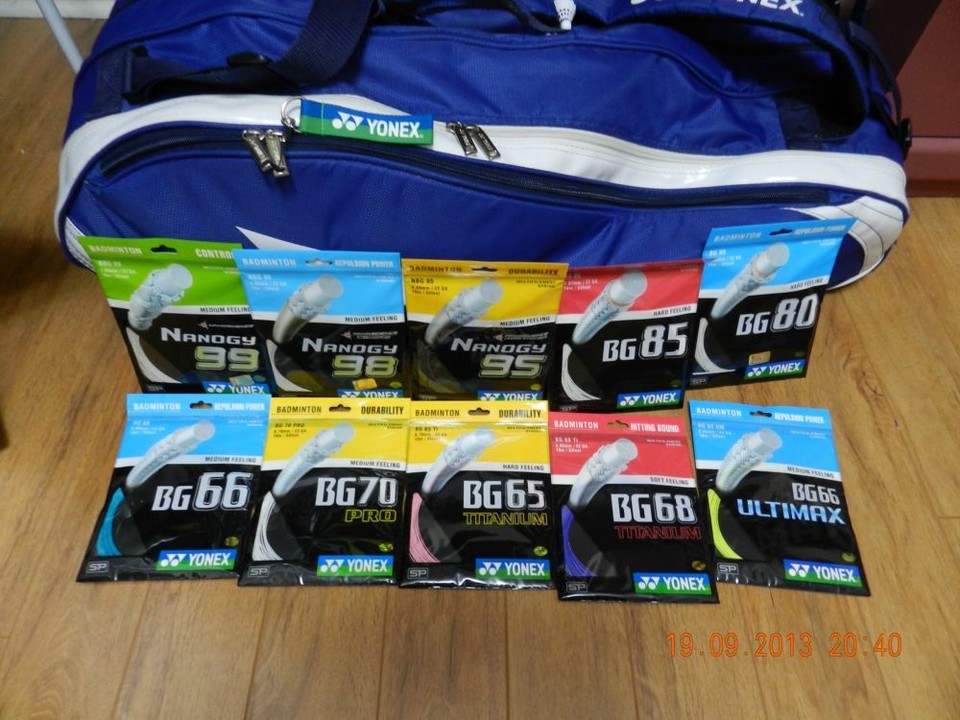 Description
Badminton stringing at your service.
Prices Includes (Labour and String)
$19.00 (Yonex BG 65) Orange, Black, White, Yellow, Violet, Royal Blue, Turquoise and Lavender.
$23.00 (Yonex BG 65 Ti) Red, White, Black, Royal Blue and Pink
$26.00 (Yonex BG 66) Yellow, Royal Blue, White, Black;and Turquoise
$27.00 (Yonex BG 66 Ultimax) Black, Yellow and Metallic White
$25.00 (Yonex BG 68 Ti) White, Black and Royal Blue
$24.00 (Yonex BG 70 Pro) White, Wine Red and Yellow
$25.00 (Yonex BG 80) Royal Blue, White, Yellow, Violet and Black
$26.00 (Yonex BG 80 Power) White and Bright Orange
$25.00 (Yonex BG 85) White, Lavender and Blue
$27.00 (Yonex NBG 95) Cosmic Gold and Metallic Grey
$30.00 (Yonex NBG 98) White and Cosmic Gold
$30.00 (Yonex NBG 99) White
Own strings $13.00.
RKEP Wet Tape over grip G-11 available for $5.00. Color - White ,Grey, Sky Blue, Dark Blue, Black, Pink, Red, Yellow and Neon Green
(Prices are subject to change)
Text me for info. 647-401-8022
String tension to your liking. . I am located in Brampton, Ontario. My business is open 7 days a week, including long weekends.
I have recently upgraded my stringing machine to electronic tensioner for more accurate tension.
At the 55plus Canada Games Nationals which was held in Brampton from August 16-19, 2016. I came in 2nd in Badminton and won the Silver medal for Ontario.
K
;I don't know how you did it but I would swear that my racquet is lighter? I was playing half the night with my 40 year old racquet of;course anything would feel lighter and than that but when Emily handed me my new one wow, I couldn't believe it. I absolutely love the new grip and the strings look perfect to my untrained eye. The action is just right and the feel is comfortable in my mind. Thank you once again for doing such a superb job and some of us really appreciate people like you who take pride in their workmanship. Regards S.G.
Take steps to make your Kijiji transactions as secure as possible by following our suggested safety tips.
Read our Safety Tips