PIERCING SCHOOL, TATTOO SCHOOL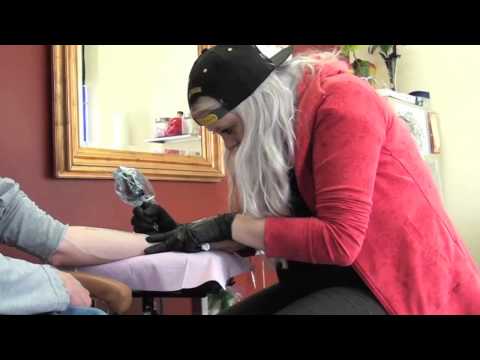 Description
Learn how to be a professional Body Piercer and do it properly and safely. We offer you courses on body piercing training, in Brampton, Ontario. For Kijiji Clients only ..... Mention KIJIJI and get a $50 discount ! ! !
Come to TATTOO and PIERCING SCHOOL OF CANADA, Kennedy Square Mall / Seasons Mall 50 Kennedy Road South, Unit 21 Brampton, Ontario, Canada L6W 3E7
One of the advantages of taking our body piercing course is that the piercing class is held in a proper studio, EXQUIZEET TATTOO and PIERCING STUDIO (inside the Kennedy Square / Seasons Mall, in the SPORTING GOODS / KIDDIE LAND section) so, you get an excellent hands-on experience by getting to see how a piercing studio operates and you get to shadow piercers as they go about piercing their clients.
Learn more about it by visiting our website www.tattooschool.ca
For more information, call Grace at (905) 453-7888. If calling long distance, our toll-free # is: 1-833-453-7888. ________________________________________________________ FOR TATTOOING: Tattoo & Piercing School of Canada | Inside EXQUIZEET Tattoo & Piercing Studio, 50 Kennedy Road South, Brampton, Ontario, L6W 3E7.
Website: www.tattooschool.ca | Tel. # (905) 453-7888
Unhappy with your current profession, not sure what you want to do with your life? Become a Tattoo Artist and/or Body Piercer!
Tattoo & Piercing School of Canada provides hands-on instruction in a Tattoo and Body Piercing shop environment. Our tattoo and body piercing school is located in the Exquizeet Tattoo & Piercing Studio in Brampton, Ontario. We are within driving distance of Toronto, Mississauga and Hamilton. Additionally, for those that require it, hotels are located close by. We have people from across Canada and all over the World come to our tattoo school. Tattoo & Piercing School of Canada offers you the following:
· STARTER KIT is included · BONUS - INTRODUCTION to Body PIERCING included at no extra cost, as it comes hand in hand with tattooing. You get to shadow our Body Piercer as he/she goes about piercing clients. Note: You don't get to pierce clients, you only watch & observe, as it is only an INTRODUCTION to Body Piercing. This is optional, you must let us know if you are interested. · Classroom is in EXQUIZEET TATTOO & PIERCING STUDIO, not in a class environment, for excellent hands-on experience · Located in a shopping mall with ample free parking · Plenty of models to practice on (total of at least 5 to 6, if not MORE) · A chance to work on a real-paying client towards the last day and GET PAID for it · Maximum of 3 students in each class, ONE-ON-ONE basis with each student · you have an option to go for a special curriculum that we will create for you based on your availability · Extensive Health and Safety instruction (on blood pathogens, cross-contamination, etc. – A MUST!) · HUGE BONUS –Pointers and some guidelines on: How to open and/or manage your own shop! During your apprenticeship, you will be shadowing your professional instructor/artist, assist in setting up and tearing down stations and you will have the opportunity to tattoo real live models. You will learn how to deal with customers and price tattoos and piercings as well. This experience alone will give you a real taste of how it is like to work in an actual tattoo/piercing studio.
So, don't delay, reserve your spot now! Call us today for more information at 905 453-7888.
Take steps to make your Kijiji transactions as secure as possible by following our suggested safety tips.
Read our Safety Tips