Video Editing & Transfers
1221 Kingsway Ave SE, Medicine Hat, AB T1A 2Y2, Canada
(View Map)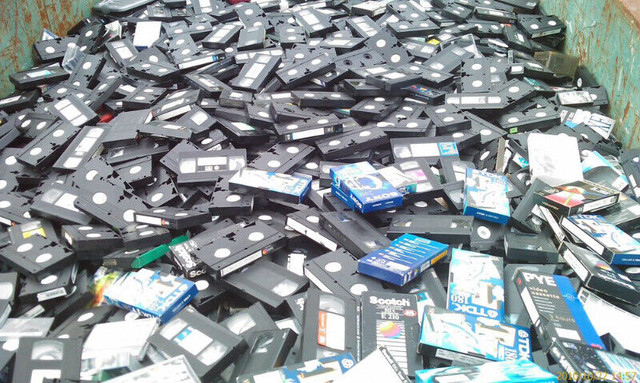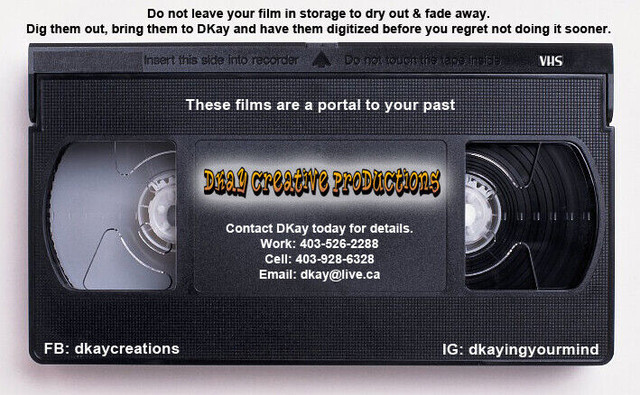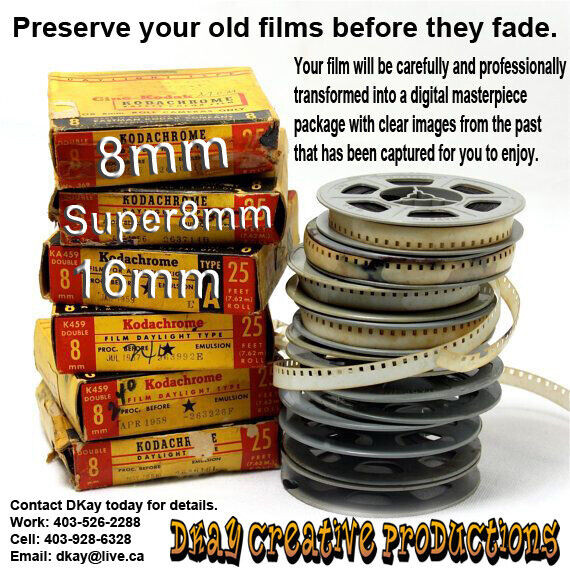 Description
What was your family life like before or when you were young?
DKay Creative Productions will preserve your memories in a digital format & bring them to life for you & your loved ones to enjoy & pass down for your present family/friends & for the next family generation to enjoy for a lifetime. We convert and transfer lots of older formats to Digital and onto a USB stick. Formats Include: • VHS Tapes • VHS-C • Mini DV (DVC) • Hi8 Tape • Digital 8 (DV 8) • Video8 • 8mm Projector Reels • 16mm Projector Reels • Super8 Projector Reels • Audio Cassettes • Reel to Reel Audio. We can also transfer video from your Video Camera Hard Drive, Digital Camera and even your cell phone!
Process: Your footage will be transferred into a full length digital file. Some of this footage can be 15min to 8 hours. In length. To make sure you are happy for what you receive, I take your footage & split it so you can pick & choose the footage you want to share with Family & Friends. Example; if you have a Birthday and then a Wedding. I split the two movies and create them into their own movies. This way, you can now create your own USB stick for a friend and put the Wedding onto the USB stick and not the Birthday.
Even long minutes of floor shots or the camera wasn't turned off and you have 20min of black and then footage of Xmas starts. We will edit out the wasted space that is not needed. Including Blue Screen space, TV Snow, and Old half recorded TV shows in between. In the end you will have what you want and need and not a full recording of everything that you don't want.
A full list of the footage is printed out including a brief title (that you can rename later), duration of each movie clip and noted on which tape the footage came from.
Question is; Why preserve old films at all when there are so many more important and urgent things to spend money on? The answer is very simple. Even though time takes away from us, it also gives us something precious; a record of ourselves in time, documented & interpreted. These old films stored away gives us a way of dealing with the mystery of who & what we were captured in time. This is your history. Your Family. Your Friends.
Film that is more than 15-20 years old may start to show signs of degradation if your old films are not stored properly. They can become sticky, jam in playback units, color starts to fade, film starts to mold, dry out & become brittle, buckles & shrinks within time, splits when rewound, starts to turn into static. The entire narrative existence of your past family life is then lost. Gone. Forever.
Don't let this happen.
Master Discs are also created at no charge. Master Discs are made, just in case you ever loose or damage you current USB movie stick. Then you can reference back to the CD and drag & drop off the CD onto your computer/USB stick. These CDs are to be put away in a safe location.
Prices are very reasonable for the amount of time to transfer your footage into gold. Everything is in Real-Time when transferring/editing. Please contact me on what you have and for pricing.
Golden Memories are important to everyone. Don't loose them. Contact DKay Today!
Take steps to make your Kijiji transactions as secure as possible by following our suggested safety tips. 
Read our Safety Tips